Microsoft Viva Learning: Strengthening Companies' Skilling & Supporting Growth 
What is Viva? 
Microsoft Viva is an online employee experience platform powered by Microsoft 365 and experienced through Microsoft Teams and SharePoint. Viva fosters a culture that empowers employees and teams to be their best from anywhere, helping employees work more efficiently and creating honest and open communication in the workplace. It's easy to ask for help by standing up and walking over to a colleague in person but with hybrid workforces, companies need to help their team adapt to different communication and learning styles – that's where Viva comes in!
Viva Learning 
Adjusting to a fluctuating and hybrid workforce is challenging. Employees are learning to adapt quickly to an increased use of technology for collaboration and communication.  Learning any new solution can be a difficult task. Microsoft created the Viva Platform to enhance the learning experience for better growth of our most important human resources.
In Viva Learning you can:
Integrate learning into existing tools
Integrate learning into the tools and platforms where users already spend their time with Microsoft Teams and Microsoft 365 to help accelerate the learning process.
Simplify and centralize learning  

 
Bring together learning content and tools from LinkedIn Learning, Microsoft Learning and other third-party providers to a centralized location in Microsoft Teams.
Get personalized and relevant content  

 
Users can find the right content and discover new skills with personalized recommendations and search.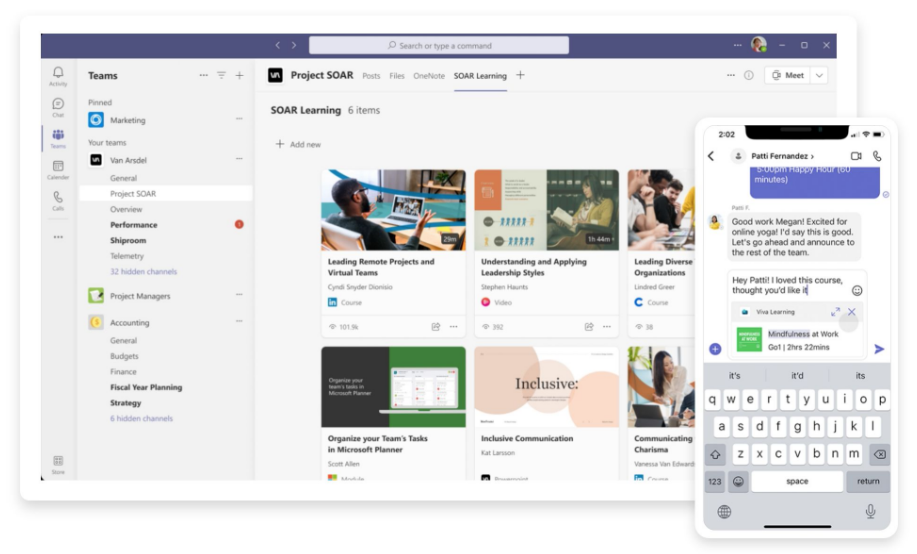 Creating a centralized learning portal for employees helps educate them using content libraries. Filled with information on subjects they need to know, employees can then share and discuss with their colleagues for increased engagement. For on-the-job learning, employees have access to new skills and content right inside of Teams. 
How Can Interlink Help? 
Viva Learning helps create a unified workflow for businesses to teach and adapt to new subjects. To learn how your business can get started with Viva, contact Interlink Cloud Advisors.
We can also help analyze where to start improving your collaboration journey and strategies to assist with change management and user adoption.
If you want to learn more about the Viva, follow us on Linkedin or Check out our resources below:
About the author
Bryant is the Collaboration and Power Platform Practice Lead at Interlink. He specializes in SharePoint and has been working with the software for 15+ years. Bryant is an avid runner and enjoys giving back to the community through local youth sports organizations. 
Related Posts
Welcome to the Interlink Cloud Blog
Subscribe to our blog
By subscribing to the blog, you will be notified whenever a new blog post is created on the site.
All content provided on this blog is for informational purposes only. The owner of this blog makes no representations or warranties regarding the information from our partners or other external sources.