Interlink Experts Understand the Healthcare Industry
Patient-centered healthcare has been rapidly changing in recent years.  Increased use of technology, patient's want for more details, and a faster need to respond are all calling for integrated and efficient IT solutions. Interlink Cloud Advisors is a trusted Microsoft partner with a team of experts certified in Microsoft's Cloud solutions for the healthcare industry. As healthcare paradigms shift and having a connected healthcare system becomes a high priority, it's crucial to work with a Cloud partner that can implement and support your IT solutions holistically. Our team's breadth of knowledge spans across Microsoft 365's technology stack, meaning that our experts can set you up on a secure infrastructure and show you how to maximize your IT investment, increase productivity, and improve security measures – all at a low cost that lets you leverage our in-house expertise.
Empower

H

ealth

T

eam

C

ollaboration
Connect, engage, and manage your team with tools that help them provide the best possible care. Teams integrates seamlessly with the broader Microsoft app suite, allowing for streamlined communication channels within teams, and cross-functionally.
Virtual Health Sessions
Not only does Teams provide an integrated solution for healthcare teams to communicate, but it provides the ideal means for flexible and secure virtual health sessions. Meet your patients wherever they are, anytime, with a secure and integrated communication solution.
Reduce Cost
Find the best solutions for your needs and your budget! Your organization can save money by consolidating solutions and moving IT off-prem and into the cloud.
Protect Health Information
Help your organization protect and govern sensitive health data across systems, devices, apps, and Cloud services. Interlink can assess your IT environment, build out a security roadmap to fit your needs, and teach you security best-practices within Microsoft's built-in Defender tools.
Utilize Microsoft data protection and governance tools to ensure that client information (PII) is kept only in approved applications.
Data Insights
Power BI enables visualization and analysis of healthcare data throughout its entire lifecycle in real-time.   Power BI can also integrate with a variety of data sources to review multiple areas such as Pharmacy, Medical Records, Finance, and more – all through a single pane of glass.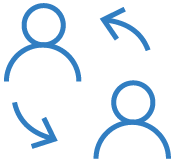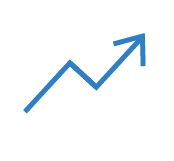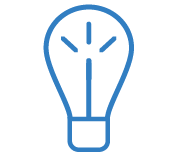 Empower Healthcare Team Collaboration
Boost Clinician Productivity
Improve Patient-Provider Experiences
Benefits of Microsoft Cloud
Improve Health Data Insights
Get insights to improve patient care by connecting data and using predictive analytics to identify clinical trends.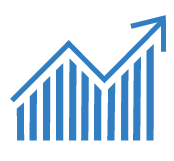 Protect Health Information
Help your organization protect and govern sensitive health data across systems, devices, apps and cloud devices.