Meet the Leadership Team
Matt Scherocman | CEO
Matt Scherocman is the CEO and Co-Founder of Interlink Cloud Advisors, a fast-growing IT consulting business headquartered in Cincinnati, Ohio. Interlink has been recognized with multiple awards including the Business Courier's Best Places to Work, an Inc. 5000 fastest growing business, and the Fast 55 Cincinnati Business Courier growth award.
Matt Scherocman brings more than twenty-five years of experience in the information technology industry to Interlink Cloud Advisors. His experience includes both the system integrator and manufacturer sides of the business. Prior to founding Interlink, Matt worked for Microsoft and was responsible for the largest resellers in Microsoft's Heartland Area, which included Michigan, Ohio, Kentucky, and Tennessee. Preceding his role at Microsoft, Matt was the consulting division leader for PCMS, a Cincinnati-based IT consulting company that grew 5000% under his tenure and became a Microsoft Worldwide Partner of the Year.
At Interlink, Matt is actively involved in the strategic vision and operational decisions of the company, including finance, selling strategy, and marketing. Most days you will find him focused on team development and culture.
Matt holds a Bachelor of Science in Business degree from Miami University and is a Certified Expert in Microsoft licensing, he has presented nationally and internationally at Microsoft's largest conferences. Matt has trained Microsoft sales personnel in designing cloud solutions for their customers. He is a frequent contributor to leading industry publications. Matt is also active with local charities including the Scouts BSA (Boy Scouts), CancerFree Kids, and Cincinnati Works. Numerous awards include being named as an Outstanding Eagle Scout, an adult recognition for Eagle Scouts who continue to have a positive impact on their communities and Scouting.
---
Mike Wilson | Vice President/CTO
Mike Wilson brings over twenty-four years of technology experience to Interlink Cloud Advisors. Prior to joining Interlink, he served as a Director of Technology for a mid-size insurance company and has led multiple consulting practices to substantial growth. In those roles, Mike delivered tremendous value for his customers by designing and implementing scalable, reliable and business aligned solutions.
Mike's focus at Interlink is on leveraging the power of the Microsoft cloud to streamline IT operations in a way that reduces cost and allows businesses to refocus on core operations. He plays a key role in architecting projects and ensuring high standards in service delivery across the Interlink team.
Mike earned a Bachelor of Science degree in Mathematics from the University of Cincinnati and is a proud graduate of St. Xavier High School. He is active in a number of local non-profits and has served on multiple non-profit boards and in executive leadership.
---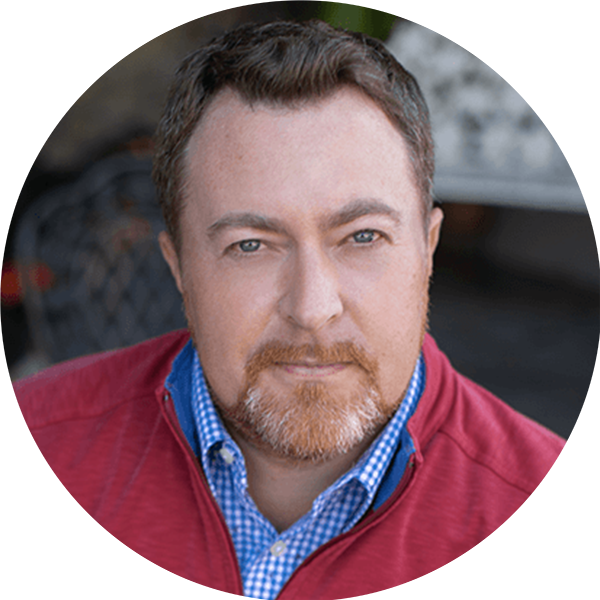 Mike Vaive | Vice President of Service Delivery & PMO
Mike brings over 20 years of IT Leadership and Operations experience in the manufacturing and services business segments. He brings valuable experience establishing and directing IT operations for multi-site corporations as well as developing and aligning IT strategy with business strategy. He possesses years of experience redefining processes to establish positive change management and to ensure a high level of IT functionality, efficiency, and reliability for current and future business growth.
Mike also brings a coach/mentor management style and an emphasis on Servant Leadership to the team and leverages this experience to help encourage and empower his team to take risks, be collaborative, find ways to contribute, and to strive for greatness.
At Interlink, Mike manages IT Operations, Service Delivery, as well as Resourcing and Scheduling. He also leads Interlink's PMO and plays an integral part of our current and future service offerings.
Mike earned his education in Geography and Anthropology from Western Michigan University and Computer Information Systems from Kalamazoo Valley Community College. Mike is an avid outdoorsman, golfer, and contributes his time to local charities and non-profits.
---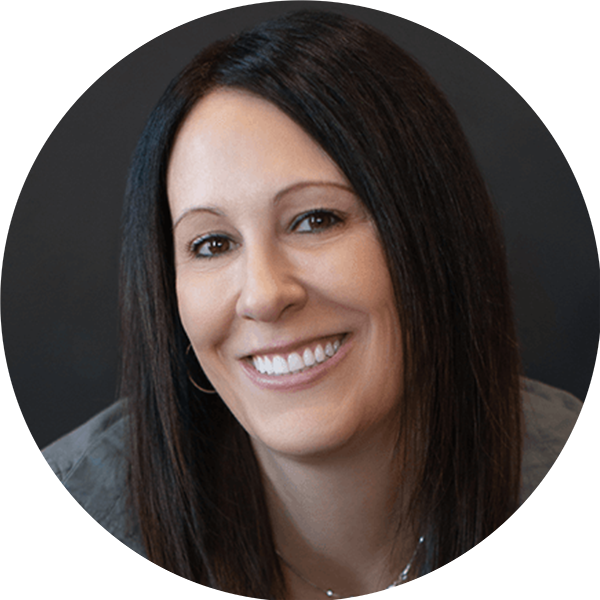 Sheree Schelldorf | Vice President of Finance
Sheree Schelldorf brings over 20+ years' experience in the accounting and finance field to Interlink Cloud Advisors. She has been with Interlink since 2014 after previously moving from California where she studied law and society at American River College in Sacramento, Ca. During her studies she started working at a country club and quickly became the Club Controller. During that time, she found that accounting and finance was more of a passion to her and decided to change career paths.
As the Vice President of Finance at Interlink, Sheree is responsible for all accounting and financial aspects of the business. Her top focal points are financial reporting and budget variance analysis, strategic planning, cash flow management and internal audits. Her years of experience in implementing new processes and automation has allowed her to sustain a two-person accounting team through the business's largest growth years, while producing significant savings for the business. Sheree has a deep passion for success and taking things to the next level.
Outside of work Sheree enjoys relaxing on her boat with her husband, family, and friends. She has a passion for helping people and her favorite activity is volunteering at the Special Olympics and Habitat for Humanity charity events. She loves to frequently visit Tennessee and Minnesota and plans to someday retire to one of those beautiful states.
---
Danilo Casino | Vice President of Sales
Danilo Casiño brings over twenty-five plus years of IT experience to Interlink Cloud Advisors. His career includes roles as consultant, pre-sales architect, director, and CTO with responsibilities across various verticals including state and local government.
He is also the co-founder of DogFoodCon, a non-profit regional IT conference. This conference brings together start-ups, systems administrators, application developers and CXOs with the goal of empowering professionals to better use the variety of tools available to them.
At Interlink, Danilo's experience as a CTO and 16 years at Microsoft brings additional real-world understanding and extensive technical knowledge to the Sales team which will help bridge the sales and delivery teams and accelerate the sales cycle. His understanding of both the customer and manufacturer side of IT will also be beneficial in identifying customer pain points and demonstrating the business value of the solutions.
He holds a Bachelor of Science from the Ohio State University. Outside of work, Danilo enjoys outdoor activities, traveling along the Pacific Coast Highway, home renovations and watching his children's sports competitions.
---
Sarah Bunt | Senior Director of Client Engagement
Sarah has more than 15 years of experience with the Microsoft Partner ecosystem with experience related to Microsoft Licensing and implementation services. Sarah holds an MCP in Microsoft Licensing and has broad experience with vendor partner management.
At Interlink, Sarah serves as the Director of Customer Engagement working with a broad spectrum of clients in all verticals. She has experience in Microsoft Modern Work, Security and Azure, Managed Services, vendor relationships and product hardware quoting and purchasing. She is responsible for overseeing Microsoft partner relationships and strives to build meaningful, positive relationships with our clients.
Sarah values community and service – she is a member of the Crossroads Church and Madisonville Neighborhood Lead where she helps organize community service projects. She is also a member of the Madisonville Community Council and Beautification Committee where she works to better the community. She volunteers her time on the Board of Side Streams Organization and 500 Gardens Madisonville as well, building gardens to create locally grown fresh food alongside people living in food desert communities.
---
Sam Lohrer | Director of Managed Services
Sam Lohrer brings to Interlink Cloud Advisors over 21+ years as a Senior IT Executive leading diverse teams in various highly competitive industries and fast-paced environments. Experienced in team-building and transformational leadership, he focuses on building strategic partnerships with our customers. He has architected and led the implementation of numerous private Cloud data centers while providing high availability along with disaster recovery built into the entire solution. Sam is skilled in delivering efficient and budget-valued solutions for all parts of the business, not just IT.
As Director of Managed Services, Sam leads Interlink's Service Desk team. Customer-focused with the ability to initiate and build alliances with internal and external stakeholders, Sam strives to provide the highest level of support.
Sam is actively involved in The ARC of Butler County, a non-profit organization whose mission is to support children and adults with developmental disabilities in Butler County, Ohio, to become all they can be.
---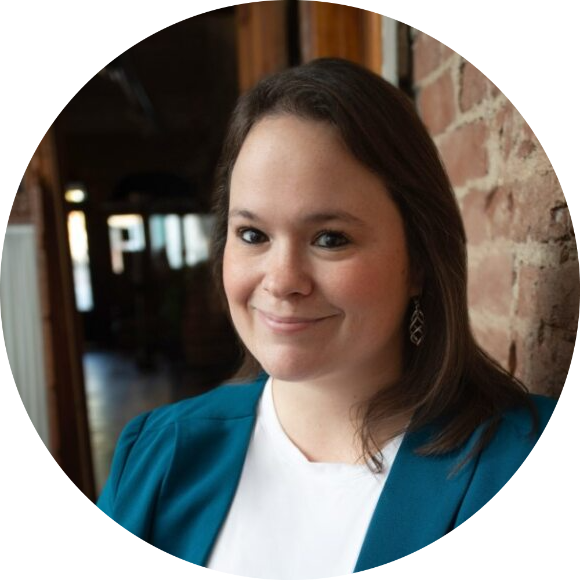 Caitlin McCollum | Leader of People Operations
Having worked with all types of organizations ranging from large corporations to small non-profits, Caitlin has over 17 years of HR experience and excels at delivering a diverse range of human resources functions that support employees, management, and leadership goals.
As the leader of People Operations at Interlink, Caitlin supports the company's people-first culture, with the conviction that people are an organization's greatest asset. Her personable and genuine approach drives employee engagement to foster a positive company culture with happy and empowered employees.
Caitlin earned her degree in Business Administration and is a certified Senior Human Resources Professional (SHRM). Caitlin values family, fun, and adventure. When she's not at work, she can be found off-roading or doing other outside activities with her husband and two daughters.