What can Interlink's Managed Security Services do for you?
In a world with constantly changing threats, securing your information can be challenging. Interlink has simplified this process by implementing a combination of advanced security products and automated responses to specific threats. We customize our approach to addressing your business's specific environment while we know that the sensitivity of data can vary tremendously by businesses. With Interlink's Security Managed Services offer, you will be placing your security needs in the right hands; our security desk is not only personable but experienced, dedicated and customizable for your organization's needs. Our approach is multi-faceted including prevention, monitoring, detection, and response – 24x7. You can rest assured your environment is more secure than ever before when Interlink is your partner.
---
Our team can manage everything from on-premises to Office 365 to Azure – and we know the IT business!
Best practices utilized from an experienced firm that sees dozens of environments every single day
Leverage monitoring to proactively resolves issues before they cause downtime
Ensure that servers are running at peak performance
Outsourcing server support and maintenance is a commodity - no business knowledge needed
Reduce operational costs while increasing network and application reliability
Increase security while the software is updated and patched regularly
The best part about outsourcing these tasks to Interlink, is that our Managed Service plans are customizable to what your company really needs. Our Managed Services team is proactive, dedicated and experienced. Want to know more? Contact us today and we can start a conversation on how Interlink can bring the most value to your organization.
Security, Managed. Risk, Reduced.
In addition to our existing security products that are installed as part of a standard managed services setup, our managed security offering also includes:
Conditional Access and Multi-Factor Authentication for your Microsoft cloud services – helps minimize the impact of weak passwords and stolen credentials
Microsoft Advanced Threat Analytics to provide detailed network security logging – in order to find malicious behavior occurring behind your firewall
Setup appropriate auditing of cloud services – allows for quick response and remediation of issues
Setup security reports of issues and resolutions
Automate account lockout for discovered threats – limits attackers access quickly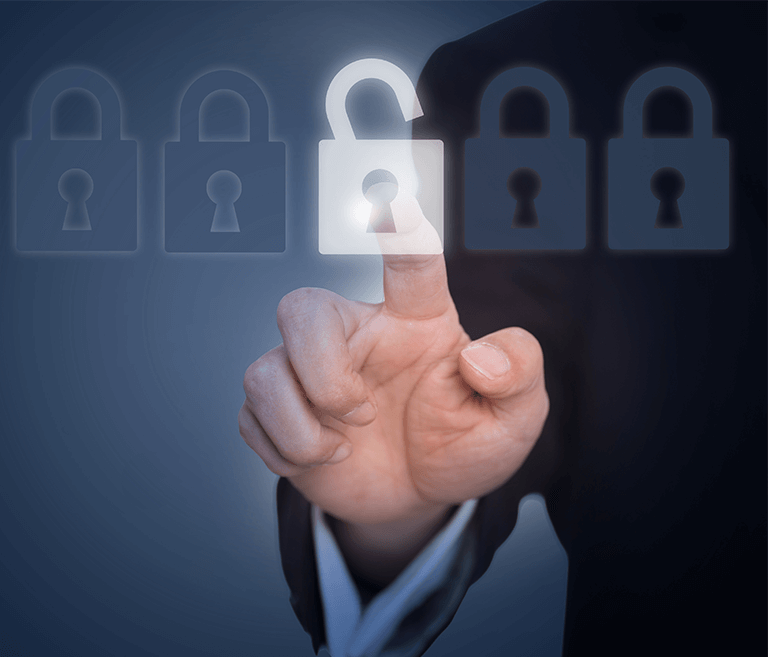 Email Protection
Protecting email is vital to an organization's safety. There are a variety of phishing attacks that can infect your business through employee mailboxes. Spearphishing, extortion, credential harvesting and malware phishing are all types of attacks that contain malware and are a major threat. Out of the four, credential harvesting and malware phishing are the most common types of attacks. Interlink can help monitor and implement the following solutions – with the appropriate licensing – to start preventing, detecting or responding to these attacks.
Email health – spam policies, malware policies, deep email attachment scanning
Anti-Phishing – safe link rewrite, training, end-user response testing
Activity monitoring
Anti-spoofing protection, DKIM / DMARC
Simulated phishing attacks – the ability to run your own campaign and see who is tricked

Data Protection
It is becoming increasingly difficult to maintain control over data. Every day it feels like we have another end-user request for another sharing tool. Businesses need to ensure that only the right people get to see and interact with confidential data. Each day, more and more data is being considered confidential including almost anything shared with us by our clients and suppliers. Protecting data requires strong governance, powerful tools, and better visibility to the activities of our end users than ever before. We need tools that can be located where data is stored, classify it, and track its movement and usage.
Data loss prevention management
Anti-Phishing – safe link rewrite, training, end-user response testing
Rights management – Azure Information Protection & Scanning
E-Discovery processing
Cloud application security policies
Shadow IT Reporting – what services/applications are end-users really using

Device / EndPoint Protection
Managing an organization's devices is important to keep each employee's devices secure and compliant, especially considering they contain important information and credentials. The tools below can help Interlink monitor device compliance, setting compliance, audit logs, device health, set up mobile threat defense and more.
EndPoint detection, protection and response
Machine policies and risk ratings
Active threat hunting – device
Application Whitelisting
Device Data Encryption
Reporting, Verified. Policies, Enforced.
Many organizations need a solution for ongoing reporting and auditing of system access. Interlink can setup automated alerts for both your team's visibility and for our service desk to ensure the capture of any potential breaches.

Enhanced Identity Security
Over 75% of the successful attacks we see are because of compromised identities*. By requiring multi-factor authentication or conditional access, we can greatly reduce these threats. With this configuration, end users have to have another factor to access the network resources. This could include a code that is texted to their phone, or requesting access from a domain joined PC, or simply being on the network at a known location – like the headquarters office.

Automated Responses to Security Threats
Security breaches can happen at any time and many organizations do not have the resources to respond quickly to these incidents. By automating responses to these attacks, we can address the issue in less than one hour.

Identity Protection
Protecting company credentials is becoming more important, as credential harvesting attacks have been on the rise. Credentials can be a variety of items including a password, an account's NTLM hash, and/or a Kerberos TGT. When these kinds of credentials are hacked, there is the potential for the entire company to be at risk. The big issue with credentials is that it only takes one technician with a privileged account making one mistake just one time – and that can lead to a domain-wide compromise, which is why Identity Protection is a must for any organization, big or small.
Login monitoring - location, abnormal behavior, risky IP addresses
Password complexity and uniqueness testing

Overall Security Reporting
These overall reports are a great way for you to visualize your company's security on a monthly basis, to see where you need to invest extra time or resources in support, security and/or compliance. In general, these reports can help you plan out better methods or strategies to protect your business.
Executive summaries
Key performance indicators
Threat Intelligence
Incident reporting
Risk types reporting
When choosing between Managed Service providers, there are a lot of factors to consider when deciding on the best partner for your organization.
So why is Interlink the best partner for Managed Services?
Interlink's Service Desk Will Be Your Primary Support Team with Access to Escalate Directly to Microsoft Tier 3:

U.S. Based - English is our primary language!
We know your account and keep detailed notes on your environment
Our experts manage everything from Office 365, Disaster Recovery, Azure Backup, Help Desk, to Managed Security, and more.
We work the way you need us to 24x7x365

An Elite Microsoft Partnership

We offer a Microsoft Premier Support Agreement, the highest level that Microsoft offers. Issues can be escalated directly to Microsoft Tier 3 support which brings the fastest resolution times.
Interlink is a 100% Microsoft Based Solution Provider, one of the top 30 nationally managed Microsoft partners with 8 gold competencies
We have four Microsoft Cloud Licensing Experts on staff to help you navigate the complexity of licensing. Our relationship with Microsoft allows for direct purchasing, which helps reduce your overall spend.

Our Approach is Proactive and Utilizes Root-Cause Analysis

We know how to look at the source of an issue. We provide support and fix the fundamental problems your organization faces – not just the day-to-day hinderances.
Interlink offers automatic patching and software updates to help ensure your network is protect and defended from malware, spyware, and viruses.
Interlink provides a dedicated account manager, and we allow you to save valuable time by escalating significant tickets directly to our expert project team.

Trusted Partner to Bring the Most ROI for Your Environment

Interlink takes care of what your business needs in a timely and reliable way, so you don't have to worry or deplete resources.
Increase business productivity in a secure environment and ensure peace of mind with a predictable monthly spend.

"Escalate to the Engineer," The same people that know your environment and performed much of your POCs, assessments and migrations can be engaged for further diagnosis.
Get the peace of mind you need with Interlink's Managed Security Services
Contact us today to set up a free consultation.
Managed Services Offer
---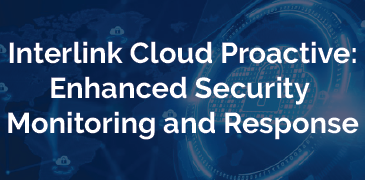 Interlink Cloud Proactive: Enhanced Security Monitoring and Response
Active Threats Require Active Response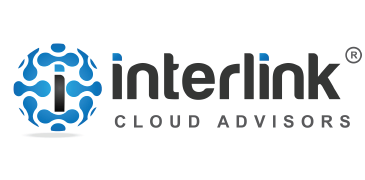 Get the latest for Interlink Cloud Proactive
Connect with us for all Interlink Updates