Let Your Team Refocus on Things That Matter Most
Let's face it, your team knows your business better than anyone else, yet their time is often spent doing necessary, but repetitive, commodity tasks like patching servers and preventative maintenance.
Interlink's Managed Services allow your team to refocus on the things that matter most and outsource the tasks that consume valuable time to experts who can leverage industry best practices and economies. Our team manages everything from Office 365 to disaster recovery and more - saving you both time and money.
Best practices utilized from an experienced firm who sees many environments - our expertise lets us understand and implement best practices for your environment in a cost-effective way.
Leverage monitoring to proactively resolves issues before they cause down time - keeping your business up and running.
Help ensure that servers are running at peak performance.
Outsourcing server support and maintenance is a commodity - no business knowledge needed.
Reduce operational costs while increasing network and application reliability.
Increase security while software is updated and patched regularly, which reduces risk for your organization.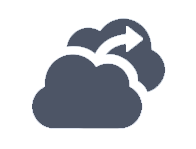 Azure Backup
Interlink's Azure Backup solution eliminates the need for you to purchase and manage a physical backup process to protect your physical, hybrid, and cloud-based data.


Disaster Recovery
Interlink's Disaster Recovery service replicates your workloads running on physical and virtual machines from a primary site to a secondary location, to keep your critical systems running.


Help Desk
Interlink's Help Desk is a flexible solution that provides swift, effective support for your critical systems, with a focus on resolving issues promptly to avoid downtime and loss of business.


SQL Managed Services
Leveraging our dedicated SQL engineering team, Interlink can take over the day-to-day maintenance, management, and optimization of your SQL data platform.

24 x 7 x 365 monitoring of your server and application infrastructure reduces risk and gives insight into your environment.
Proactive Fixes for issues that are identified, including pre-failure alerting. Save money by resolving issues before they occur.
Automatic Patching & Software Updates - helps ensure that your network is protected and defended against malware, spyware, and viruses.
Quick Remote Support - the ability to see what you are seeing quickly. Our technical team can put eyes on your issue and get it resolved so your organization doesn't lose time and money by not being able to conduct business.
Budget IT Costs - limit surprises on your bill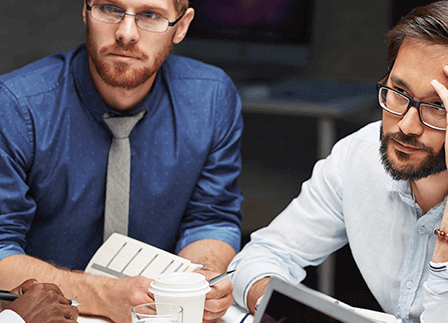 What Our Clients Are Saying...
"Altarum experienced a technical issue with an on-premises system that impacted access to our entire Office 365 environment. Several members of our team worked throughout the night with multiple Microsoft engineers without resolution. Although different Microsoft engineers had information about a specific feature, they didn't understand how everything was tied together in our environment. With no resolution in sight, in the morning we decided to reach out to Interlink for their help. Interlink found us an experienced resource very quickly who was able to resolve our issue in less than an hour because of their familiarity of all of the components involved."
Steven J. Towell
Corporate Director | Altarum

"Interlink did a great job helping us to transfer software from a remote server to our internal server. The process was smooth and Interlink was very helpful in testing and fixing any bugs that occurred afterwards"
Kristi Reynek
Controller, Affordable Language Services

Give Your Team Back the Time They Need
Let's talk, and we'll show you how easy it is to depend on us for your managed service needs.