Interlink Experts Understand Retail
Interlink Cloud Advisors is a trusted Microsoft Partner with a team of experts certified in Microsoft's Cloud solutions for the retail industry. Our team's breadth of knowledge spans across Microsoft 365's technology stack, meaning that our experts can set you up on a secure infrastructure and show you how to maximize your IT investment, increase productivity, and improve security measures – all at a low cost that still lets you leverage our in-house expertise. Stay ahead of the competition with a technology stack that allows you to consolidate and scale your software solutions, empower your workforce, optimize your licensing spend, and keep customer data secure. Welcome to Interlink Cloud Advisors.
Get More Out of Your Technology
We're experts in making Microsoft technology work for our clients. Why use multiple third-party solutions for scheduling, communication, and day-to-day activities when you can do it all in one ecosystem – saving time and effort? We can help you use your devices, software, and licenses more efficiently. Whether collaboration, eCommerce, flexible devices, insights, or scheduling – if it's in Microsoft 365, we can set you up to use it and achieve a faster, cheaper, and more productive process.
Optimize Your Training Practices
Want to streamline your training process by setting up a flexible workforce training management system, where you can upload your own videos and put together individualized training regimens? Our team of experts in ClipTraining and Viva can help you set up customized training plans that you can easily modify as needed. Educating and training your new hires has never been easier!
Empower your Frontline Workforce with Flexible Technology
Need flexibility so you can meet seasonal demand with your workforce? Let's talk! Our experts will help you find and leverage a cost-effective licensing plan built with frontline workers in mind, so you can equip your frontline workers with tech to help them deliver a differentiated experience.
Keep your business Secure
Keeping your data safe – especially customer data – is crucial. Microsoft has the most integrated security structure of any solution, and our experts can set up those tools and optimize them for your unique situation. With deep knowledge around Microsoft's security stack, we can help you reduce risks, identify threats in real time, and set up a secure environment.
Accelerate Business Growth
Collaborate easily, consolidate tools, and bring consumer data to life. Interlink's experts are ready to help you get Microsoft's best set of tools for your unique situation, and show you how to properly leverage them for your business needs. Save time and increase your productivity by optimizing your toolset and IT setup!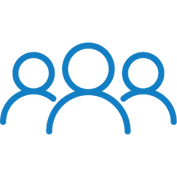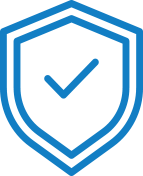 Benefits of Microsoft Cloud
Know Your Customers
Identity, adapt and serve evolving customer needs for deeper engagement across all channels.

Empower Your Employees
Enable your people with the tools to deliver exceptional customer service.

Build Resilient Supply Chain
Create more agile, responsive supply chains to meet customer demand at scale.

Re-imagine Retail
Accelerate innovation to pivot your business model toward the future.