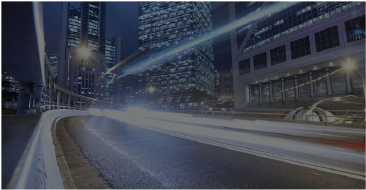 Using Cloud Technology To Help Mergers & Acquisitions Run Smoothly
We use the speed, scalability, and flexibility of the Microsoft Cloud to streamline IT integration and processes during M&A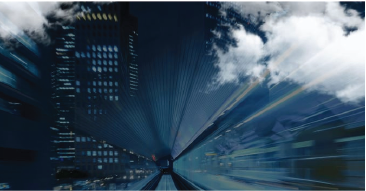 Ready To Run Cloud Licensing Packages

Tailored packages that can jumpstart collaboration and productivity for your extended team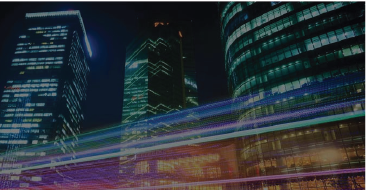 Our Jumpstart Approach To Mergers & Acquisitions
By employing a 6-stage process that builds greater value with integrated IT operations, so you can focus on generating growth and streamlining your business
HELPING YOU OVERCOME
COMMON M&A IT MISTAKES
After a merger or acquisition, there is a need to quickly identify IT goals, develop an integration plan, and combine the data of the separate entities. Organizations also need to identify how to build value through IT today while simultaneously planning to meet the goals of tomorrow.
Interlink can help you avoid these IT pitfalls by:
Making sure you don't make common, but costly, IT mistakes.
Creating a Microsoft cloud environment that can scale on demand.
Identifying how IT can streamline, simplify, and automate business processes.
Building an infrastructure that is ready to handle future mergers or acquisitions.
Boosting productivity, collaboration, and sharing through Office 365.
THE INTERLINK CLOUD
M&A STRATEGY
Our M&A strategy identifies the optimal cloud solutions for integrating the information technology infrastructure, processes, and environment of both entities. Our tested cloud integration and migration strategies are based on a few key principles.
SUSTAINABILITY & GROWTH


Our cloud consulting strategies enable and optimize your IT operations to preserve cash flow while supporting aggressive growth.
STREAMLINING & SIMPLIFYING IT OPERATIONS
Our solutions let IT focus on business priorities as applications and services seamlessly integrate with existing and new business processes.
EFFICIENT INFORMATION SHARING
Microsoft cloud enables people, groups, and stakeholders to easily share information and collaborate across different locations.


NO DISRUPTIONS


Integration between entities occurs without disrupting IT driven operations and processes.


SUBSCRIPTIONS-BASED IT SOLUTIONS
Instantly shed and add services as needed.




BUILD FOR FUTURE CHALLENGES & OPPORTUNITIES
We build your cloud environment to take advantage of business opportunities, including future mergers and acquisitions.


Special
eBook
Download
Top Ten Information Technology Mistakes to Avoid During the M&A Process
Covering the top ten IT related mistakes most likely to happen during the M&A process. By avoiding these mistakes and replacing them with best-practice solutions, you'll be in a better position to successfully guide your organization through a merger or acquisition. Download the eBook now.
WHY OFFICE 365
FOR YOUR MERGERS & ACQUISITIONS
Office 365 offers a suite of applications that give users the productivity and collaboration tools they need during and after a merger or acquisition. Delivered as a subscription cloud service, Office 365 can be rapidly modified to meet the challenges of M&A.
Cloud licensing through Office 365 lets you add and remove services and users as needed.

Save money and increase productivity with a subscription license model that can be modified on demand to meet headcount, process, and data needs.

Data and other information critical to the M&A process is stored and distributed from a single shared platform.

Manage the level of information users and groups have access to with role based access control.

Domain and Email Transferability

Keep your existing email addresses and domain names for brand consistency.

Easily add increased functionality to your IT services, including security, onto your subscriptions.

Leverage Microsoft's globally redundant and connected infrastructure.

Increase or decrease your computational power and data storage needs on demand without disrupting operations.

Future Acquisitions and Entity Divestitures

Subscription licensing sets the foundation for smooth, seamless future acquires or sales of entities.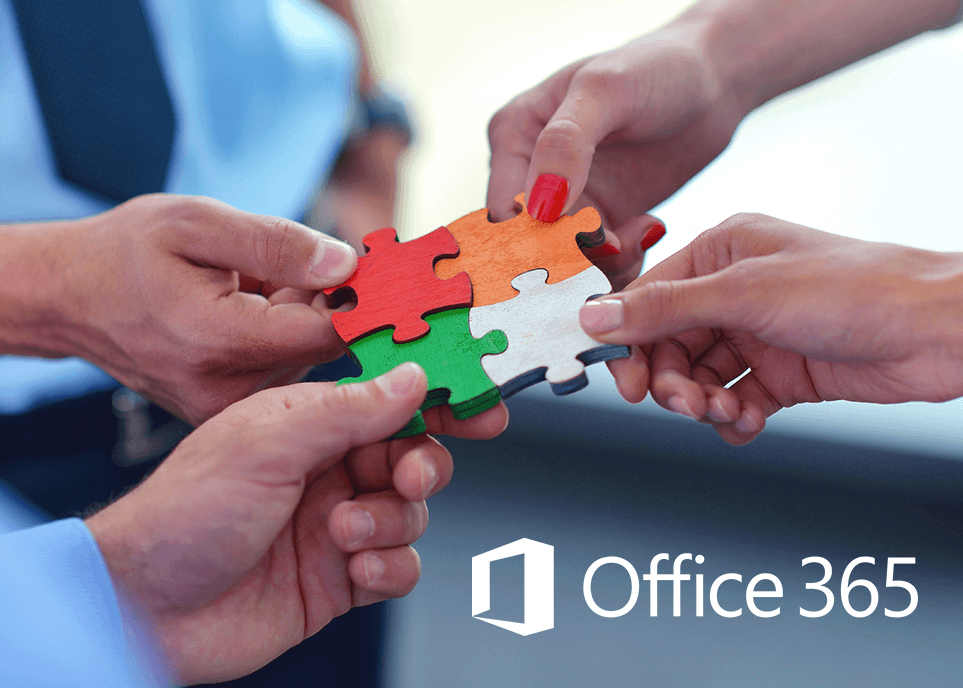 Interlink utilizes three phases along with continued support to enable our clients to be successful in each phase of an acquisition. This reduces the time to value of the purchase by accelerating integration after the sale.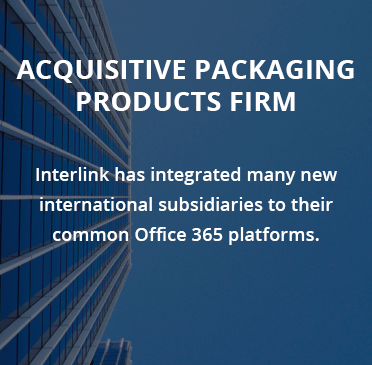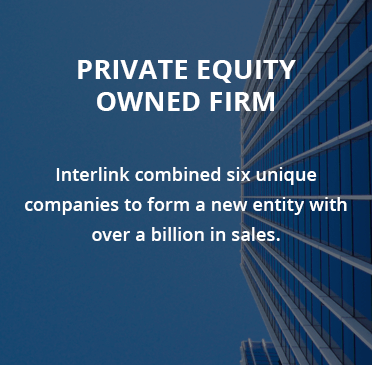 Learn how we can help with your M&A integration.
Provide us with your email address and someone from our team will be in touch with you shortly.