Interlink Experts Understand the Financial Services Industry
Interlink Cloud Advisors is a trusted Microsoft Partner with experts in Microsoft's Cloud solutions for Financial Services. Our team's breadth of knowledge spans across the Microsoft 365, Security, and Azure solutions. Plus, Interlink will document what we are deploying which can help streamline communication with maintenance and regulators. We've been guiding companies through their digital transformation journey for years. During that time, we've worked with thousands of clients and have developed a team of engineers and consultants who are ready to partner with you to roll-out your ideal customized solution. We know that budgets can be very limited, and we will assist you in prioritizing the solutions that will provide the most return on your investment.
Regulations & Compliance
Leveraging our expertise of Microsoft's Cloud infrastructure can help you achieve compliance and stay up with security regulations as they change. Our experts will help you roll out the right solutions for your needs and stay up-to-date so you'll meet industry regulations, stay compliant, and help avoid speedbumps during the cyber insurance renewal process.
Cybersecurity
Financial records, client's personal information, and industry regulations mean your data must stay safe and protected. Interlink's experts know how to reduce risks for your specific needs and requirements by setting up a more secure environment, remaining compliant, and empowering your team. Microsoft has the most integrated security structure of any solution, and our experts can set up those tools and optimize them for your unique situation.
Leverage Virtual Desktops
Azure Virtual Desktop (AVD) represents a leap forward on remote managed desktops. AVD leverages Microsoft's Azure services to provide secure desktops both to workers at home, HQ, on the road and in branch offices. AVD can help modernize and secure your remote work by allowing users to interact with data from anywhere without leaving sensitive data on a local device.
Data Governance
Financial Services firms typically do a good job of protecting their main ERP or banking application, but what happens when that content is exported, downloaded, or arrives via email? Interlink helps clients identify locations of personally identifiable information (PII) and helps build plans to limit access to the right personnel, reduce insider risk management, and control the actions that personnel can take with the data.
Empowering Your Customer Service Team
Digitally empowered customer service workers are the future of successful Financial Services Firms. These workers need more technology to be helpful in the digital transformation of the organization. Organizations must digitally transform to evolve, but if security measures are not considered then companies are at risk. Properly licensing and ensuring an established security posture for your workers is essential to reducing risk, saving money, and transforming your modern workforce. Interlink helps clients leverage the functionality and licensing discounts that Microsoft provides within their Frontline Worker "F" plans to support customer service personnel.
Empowering Your HQ Team
Team members in financial services organizations may handle highly confidential information daily and need to communicate with clients and regulators, as well as with other internal parties. Interlink knows how to leverage Microsoft technology to provide seamless collaboration to save your organization time and increase productivity – while remaining secure and compliant.


Regulations & Compliance


Cybersecurity


Empowering your team
Benefits of Microsoft Cloud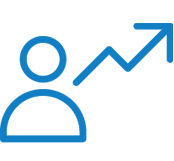 Deliver Differentiated
Experiences
Designed to accelerate loyalty, growth, and profitability through personalized customer interactions and financial insights.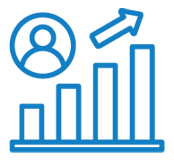 Empower Employees
Use solutions to improve productivity and workflows to boost employee experiences and strengthen customer connections.

Combat Financial Crime
Help identify and respond to evolving criminal activity while helping to protect against losses.

Boost Security & Compliance
Help stay ahead of sophisticated attacks and on top of evolving regulatory requirements.