Welcome to Interlink, where fun fuels productivity.
Our core values

aren

'

t

just words framed on the wall, we live them daily and are always asking

what

'

s

going right, what

isn

'

t

and how do we fix it. We like to think that more is going right and the awards

we've

earned along the way backing up our theory:
Caring
We care about the world around us especially our teammates, clients, community and partners
We insist you take all or your PTO and don't expect you to use them for Dr. appointments or family commitments.
We encourage you to get up and move every day. Weekly virtual meditation, yoga classes and walking sessions are on our schedules.
Giving back is part of our culture. You'll have the opportunity to participate with home offices' charities or support for your local charities.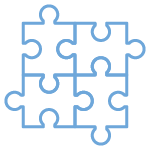 Teamwork
Our team works together to exchange knowledge and expertise while collaboratively sharing workload.
We celebrate your wins, workiversaries, birthdays and your general awesomess…be ready for a lot of memes and gifs.
Teamwork isn't just about working together on a customer project…we believe ropes courses, go-kart racing, dodgeball and more build strong teams too.
You'll know some of your teammates furbabies as much as you know them. Pets of Interlink is a real thing.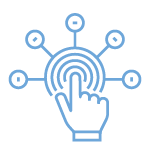 Proactive
We are always thinking and planning ahead to simplify effort and drive enhanced customer satisfaction.
We're always building new solutions and services so we can meet our clients wherever they are in the digital transformation journey. What will be the next big thing? Help us envision, build it, and execute it
We encourage our teams to think outside the box, explore new ideas, and develop the solution the customer might not even realize they need.
Look left and look right (seeing what else might be needed) is one of our mottoes, what can we do to help our clients and team members.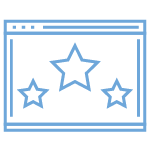 Results
We diligently work to drive positive results while exceeding our goals.
Interlink is a privately held company, but we regularly share results so you know where the company is going and how you can help…and then we have more fun!
Our goals aren't just about the bottom line, your personal goals and growth are also measured and rewarded.
We're expanding into new markets and geographies to continue to grow and stay relevant. As a technology company, your home office is anywhere you have an internet connection.
Our Team Loves Working here
We are Interlink
We're the biggest small company that you might not have heard of before. If you couldn't tell, we work hard, play hard and celebrate our awesome team along the way.