Enhance Employee Engagement Through Collaboration & Productivity Solutions
More than ever, your organization's productivity relies on your employees being efficient on multiple devices, in a variety of workspaces. From interdepartmental collaboration to external vendor interactions and even managing simple takes like organizing daily appointments, your employees must have to tools to meet the rapidly changing needs of the dynamic modern-day marketplace.
With work environments evolving in today's modern businesses ever more rapidly each day, it's imperative to maintain strong security and enhance the effectiveness of both internal and external communications. Interlink Cloud Advisors can help you determine the right tools and roadmap the process of empowering your modern workplace.
Interlink uses proven methodologies to integrate, standardize, and deploy your cloud-based IT operations. These methodologies allow you to successfully leverage the cloud to drive value and accelerate your business.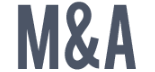 Mergers & Acquisitions
Designed around many common M&A client requirements, our collaboration bundle for M&A will help integrate the IT infrastructure, processes, and environment of multiple entities.

Cloud Atlas
Navigate your path to Office 365 with our comprehensive methodology, which enables your organization to seamlessly move to Office 365 quickly, efficiently and with limited interruption to your end users.

We coach our clients through the complexities of Microsoft, including their licensing rules, bundled offerings, incentives, and funding programs. We educate and guide, so our clients avoid overpaying for licensing or purchasing unneeded technologies.
Enterprise E3 Plan
Move your business ahead with the latest Office, fully installed, plus integrated collaboration services coupled with advanced compliance features and full IT power.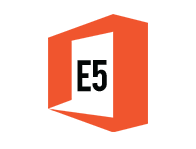 Office 365 Enterprise E5
For businesses that need Office 365 plus advanced services for meetings, email, file sharing, analytics, compliance, IT management, and cloud PBX.

Collaboration & Solutions
Collaboration is necessary in any modern business. To support the incredibly vast, and nearly always custom needs of today's information centric businesses as well as corporate and academic information systems management, Microsoft has created one of the strongest total platform solutions.
Combining multiple applications such as Teams, Planner, Office 365, SharePoint, and OneDrive, along with remote service support such as Azure and EMS, Microsoft addresses not only process optimization, but also amplifies the connection between employee and how they are interacting with their employer's data. Microsoft's collaboration solutions provide a modern digital workplace that minimizes your business processes and gives you a means to easily find information and connect with people inside and outside of your organization. Your employees will also have the means to effortlessly share, automate, and find real-time information from any device.
Teams Voice
Replace your existing PBX system with a set of features delivered from Teams Voice and take advantage of all the best features of Teams. This next generation dynamic communication tool will take business to a new level.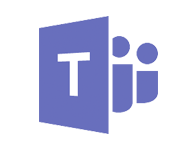 Microsoft Teams
A platform that combines workplace chat, meetings, notes and attachments, which integrates with your Office 365 subscription productivity suite.


Customer Immersion Experience
Get a staff facilitated, hands-on session that allows your team to experience Microsoft-based technology solutions by test driving simulated business scenarios.


Adoption Training
Interlink can put together a plan that is customized for your business and allows your team to adopt new or underutilized technologies with confidence.

FREE CONSULTATION
Learn how you can optimize your company's collaboration and productivity.