On-Demand Webinar|Microsoft Viva
Retaining Employees through a Changing Workplace with Microsoft's Employee Experience Platform
Microsoft Viva is an employee experience platform, helping you create an environment that puts people first, to drive better business results.
Powered by the full breadth and depth of Microsoft 365, Viva is experienced through Microsoft Teams and other Microsoft 365 apps that people use every day. It brings together communications, knowledge, learning, resources, and insights into an integrated experience that empowers people and teams to be their best from anywhere.
In this on-demand webinar, Interlink's experts provide an in-depth overview of Microsoft Viva, and how your organization can get the most out of it.
If you are looking to improve employee productivity and well-being with data-driven, privacy-protected insight and more, you'll want to watch this webinar.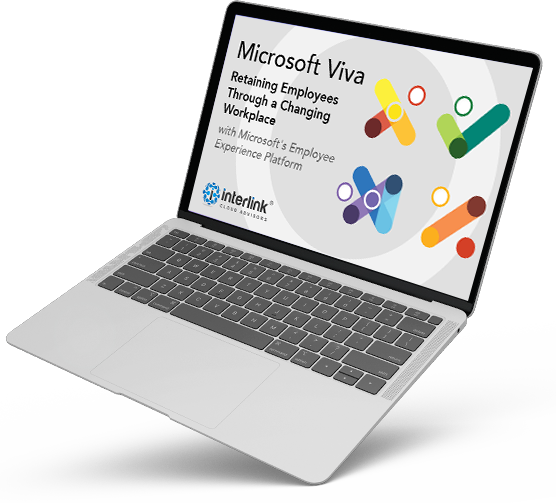 FILL OUT THE FORM

TO WATCH THIS INFORMATION-PACKED WEBINAR & DOWNLOAD THE SLIDE DECK.