Office 365: What's New in 2015
Like any good product or service, Microsoft is constantly updating and adding features to the Office 365 suite, giving business users plenty of new tools and resources. So far in 2015, Microsoft has expanded Office 365 to new platforms; iOS and Android, added new features; Office 365 Video and Delve, plus updates, as well as developed new apps and updates for all mobile devices. The goal is increased accessibility and mobility, so every business can benefit from the integrated solutions and adaptable tools and platforms.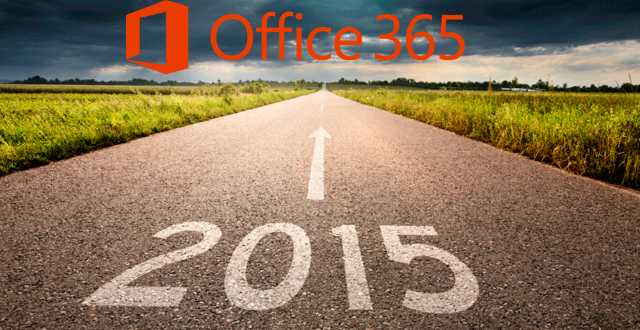 New features focus on portability and convenience
Microsoft is combining the business demand of a solid, feature-rich platform in Office 365 along with consumer and business trends like the growing need for connectivity and mobility in daily operations. You'll see this in Enterprise with:
OneDrive for business now available on Mac and iOS platforms
Outlook attachments can be saved to OneDrive
OneNote for iOS/iPhone updates and improvements
Office Online Narrator and other accessibility enhancements
Sway for iPhone availability and feature updates
Enhanced conferencing with RoundTable
Enhanced email protection with DKIM and DMARC in Office 365
Customize your plan to fit YOUR business needs
The best part of Office 365 upgrades and feature innovations is that you can pick and choose which ones to utilize. You can take them all and run, or you can simply select the few tools that your business needs. The updates are being rolled out worldwide to customers, and the updates that you see depend on the Office 365 edition that you have. We will be covering the topics noted above in separate blogs so that you can learn about the new features and upgrades in more detail. Keep an eye out on our blog page as we will be taking a closer look at each one of the updates listed above in the upcoming weeks. As always, if you want to know about the new Office 365 products, features and updates, give us a call at 1-800-900-1125 or send us an email at sales@interlink.com.
About the author
Matt Scherocman brings more than 15 years of experience in the information technology industry to Interlink. His experience includes both the system integrator and manufacturer sides of the business. During his time at the Microsoft Corporation he was responsible for all the Large Account Reseller (LAR) relationships in the four-state Heartland Area of Michigan, Ohio, Kentucky, and Tennessee. Prior to Microsoft, Scherocman led a Cincinnati -based IT consulting company to grow 5000% and become a Microsoft Worldwide Partner of the Year. He is actively involved in the strategic vision and operation decisions of the company including finance, selling strategy and marketing. Matt holds a Bachelor of Science in Business degree from Miami University and is a Certified Expert in Microsoft licensing including speaking engagements at both Microsoft's Worldwide Partner Conference and Channel Partner Summit. He is a frequent contributor to leading industry publications.
Related Posts
Welcome to the Interlink Cloud Blog
Subscribe to our blog
By subscribing to the blog, you will be notified whenever a new blog post is created on the site.
All content provided on this blog is for informational purposes only. The owner of this blog makes no representations or warranties regarding the information from our partners or other external sources.