Multi-Geo: Microsoft's New Globally Reaching, Enterprise-Grade Data Location Controls
At a time, when there are so many regulations from governments, corporate compliance and third-party regulators, Microsoft is guiding the path to more granular data location controls within organizations on a global scale with their Multi-Geo feature. This feature gives organizations with Office 365 the ability to put their end user's Office 365 data in different Microsoft data centers across the world and setup unique permissions for each country, and it is now available for Exchange Online and OneDrive for Business. Future releases of Multi-Geo will include support for SharePoint Online and Office 365 Groups.
Multi-Geo Features
To see some of the features and Multi-Geo capabilities and learn how to implement Multi-Geo within your organization, review the Microsoft Mechanics' video introduction below.
Multi-Geo is currently available to customers with a minimum of 5,000 users and requires the customer to license a minimum of 5% of their total user accounts with Multi-Geo at a service cost of $2/user/month. Currently, Multi-Geo is available widely, but not quite everywhere in the world yet. See below for the current Map of available Geos: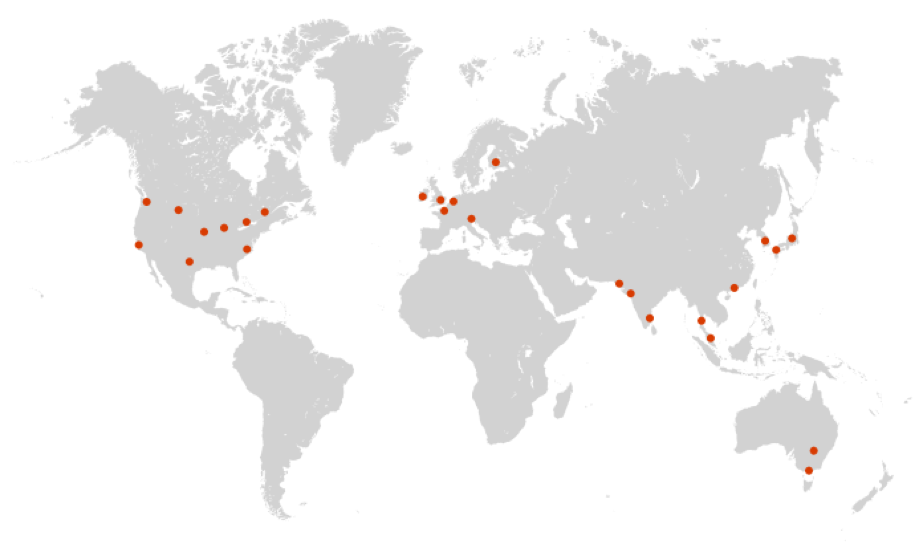 Available in:
Australia, Asia Pacific, Canada, European Union, India, Japan, Korea, United Kingdom, and United States.
---
Learn More about Multi-Geo
To learn how Multi-Geo can be added to your organization, please contact Interlink Cloud Advisors for the details.
About the author
Matt Scherocman brings more than 15 years of experience in the information technology industry to Interlink. His experience includes both the system integrator and manufacturer sides of the business. During his time at the Microsoft Corporation he was responsible for all the Large Account Reseller (LAR) relationships in the four-state Heartland Area of Michigan, Ohio, Kentucky, and Tennessee. Prior to Microsoft, Scherocman led a Cincinnati -based IT consulting company to grow 5000% and become a Microsoft Worldwide Partner of the Year. He is actively involved in the strategic vision and operation decisions of the company including finance, selling strategy and marketing. Matt holds a Bachelor of Science in Business degree from Miami University and is a Certified Expert in Microsoft licensing including speaking engagements at both Microsoft's Worldwide Partner Conference and Channel Partner Summit. He is a frequent contributor to leading industry publications.
Related Posts
Welcome to the Interlink Cloud Blog
Subscribe to our blog
By subscribing to the blog, you will be notified whenever a new blog post is created on the site.
All content provided on this blog is for informational purposes only. The owner of this blog makes no representations or warranties regarding the information from our partners or other external sources.