Microsoft Office 365: Taking Information Security to a Whole New Level

Imagine a world where you can continue work without even worrying about security. Microsoft Office 365 is getting closer and closer to that reality with controls that follow your data without affecting user productivity. Microsoft has (and is) investing a ton of time and resources making Office 365 secure, and it goes way beyond hard passwords and data encryption. Below is a quick look at just some of the ways they're accomplishing this.
Secure Access Anywhere:
Once you set the rules for data loss prevention, the Office 365 service proactively protects in the background. You don't have to take the data out of the service to protect it. It's still usable in the cloud while completely secure to your organization based on who you've allowed permissions. New identity and access management controls allow you to set appropriate permissions that can be revoked at any time. Better yet, no matter where your data resides, Office 365 protects it while also protecting your device.
Policy Tips:
When you author a document, Office can inform you of any risks through policy tips before you save that document. Policy tips are based on the policies that you have set up in Office 365. When you're checking email, Office 365 can detect malware before you're even exposed to it, blocking malicious links across all devices.
Advanced Threat Protection (ATP):
ATP proactively protects against incoming threats. Phishing attacks are becoming more common and definitely more advanced. ATP catches any and all suspicious content and runs it through a real-time behavioral malware analysis. Suspicious attachments and malicious links don't stand a chance when Office 365 is on the case.
Data Loss Prevention (DLP):
Office 365 backs up your data, sure, but it does it with security top of mind. DLP allows you to set granular policies so that when data is shared, it follows certain actions that you determine.
Productive Artificial Intelligence:
In the future, Office 365 will have the ability to suggest proactive security, giving you a 360-degree view on the security of your data wherever it is stored. To do this, Microsoft is using machine learning, which is implementing pattern recognition so that computers can learn without being explicitly programmed. Yes, artificial intelligence…but not take over the world type AI, beneficial and useful AI for you and your business. Intelligent protection can further help keep your data secure.
These advanced controls, accessibility, and security measures are making Office 365 even better and making users even more productive. For a service that already streamlines business processes, they are covering all the bases of security while they're at it.
Are you wondering how these security features fit into your overall data protection plan?
Maybe you need insight into how to license the different options?
Contact Interlink and we'll answer any and all of your questions.
We've helped highly regulated industries like banking and healthcare make the move – we can help you.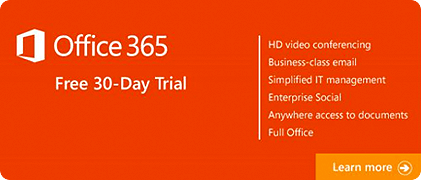 About the author
Matt Scherocman brings more than 15 years of experience in the information technology industry to Interlink. His experience includes both the system integrator and manufacturer sides of the business. During his time at the Microsoft Corporation he was responsible for all the Large Account Reseller (LAR) relationships in the four-state Heartland Area of Michigan, Ohio, Kentucky, and Tennessee. Prior to Microsoft, Scherocman led a Cincinnati -based IT consulting company to grow 5000% and become a Microsoft Worldwide Partner of the Year. He is actively involved in the strategic vision and operation decisions of the company including finance, selling strategy and marketing. Matt holds a Bachelor of Science in Business degree from Miami University and is a Certified Expert in Microsoft licensing including speaking engagements at both Microsoft's Worldwide Partner Conference and Channel Partner Summit. He is a frequent contributor to leading industry publications.
Related Posts
Welcome to the Interlink Cloud Blog
Subscribe to our blog
By subscribing to the blog, you will be notified whenever a new blog post is created on the site.
All content provided on this blog is for informational purposes only. The owner of this blog makes no representations or warranties regarding the information from our partners or other external sources.