Finalist for the Best IT Services Award | Cincinnati Business Courier 2019 Innovation & Tech Awards
Interlink Cloud Advisors was honored as a finalist for the Best IT Services Award presented by the Cincinnati Business Courier 2019 Innovation & Tech Awards
Every day, Interlink strives to grow, modernize and improve our business and services. We take pride in the services we offer our clients, whether it's a security engagement, cloud migration, productivity implementation, or managed service outsourcing. Our focus is providing support and guidance through the different complexities of Microsoft's technologies, funding, and licensing so our clients can get the most out of their technology investments.
On April 4th, 2019, we were honored to be recognized as a finalist for the Best IT Services award at the Cincinnati Business Courier's ninth annual 2019 Innovation and Technology Awards. This program acknowledges companies in the Greater Cincinnati area that are transforming how we use technology and introduce innovative services and products.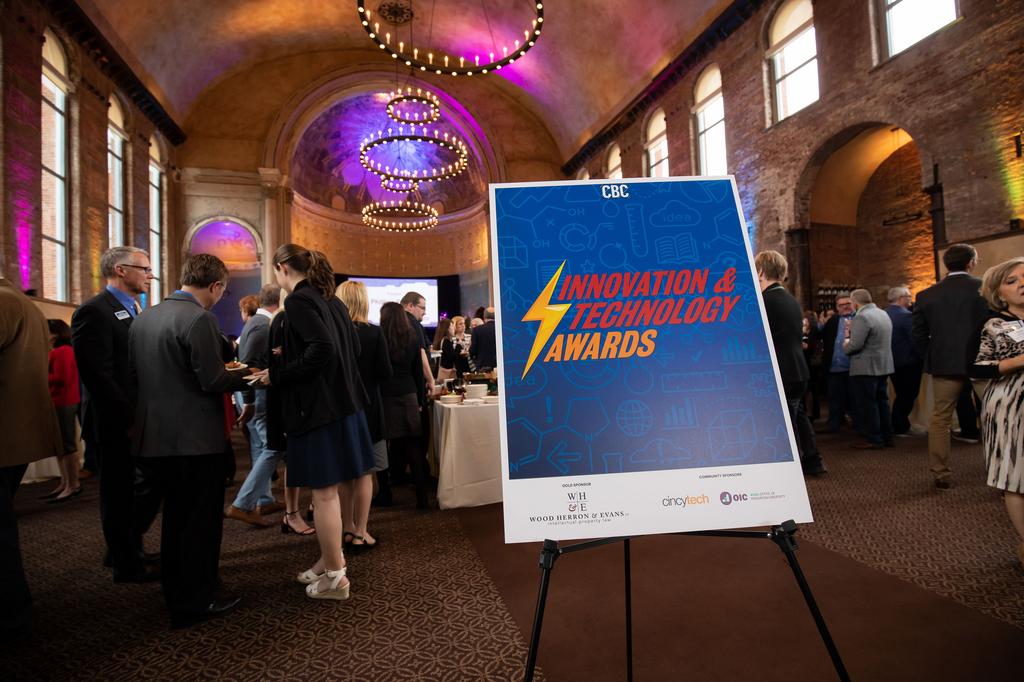 All the finalists and winners were honored at an award ceremony, and nearly 200 people from the 35 finalists attended the awards, with one winner in each of the nine categories.
"It was an honor for Interlink to be recognized as a finalist for Best IT Services of the Year recently at the Innovation and Technology awards. All the companies that were finalists are doing great work here in Cincinnati and being nominated alongside them was truly a privilege," said Interlink Account Manager, Sarah Bunt.
Interlink started 8 years ago focusing solely on providing exceptional support and solutions around Microsoft-based technologies, and since then, we have accomplished a lot in terms of sales, adding new services, employee satisfaction, and overall growth. Starting off as a small business, we have developed exponentially over the years and now have 29 employees across 4 states. We continue to see incredible growth within our company, and we don't plan on slowing down.
Interlink has added new services to our business and the majority of our employees have added – and continue to add – new training and certifications to expand their expertise. Most recently, we have put a lot of energy and focus on expanding newer areas of our business such as Managed Services and Security Customer Immersion Experiences (CIE). In the past, the center of our business was focused on implementing new cloud technology for our clients and guiding them through the complexities of Microsoft's funding and licensing programs to ensure they would get the most out of their investments. As the market has grown, we have started to offer our clients Managed Services contracts so they can let their team refocus on their business and outsource other tasks to our Interlink experts. Our Managed Service offerings vary from support for disaster recovery and Office 365 to our help desk and more. Adding the CIE to our business has been a huge achievement and very popular among our customers. The Customer Immersion Experience is a hands-on, interactive test drive for Microsoft's technologies and solutions, which is led by an Interlink facilitator. To facilitate these events, our team had to undergo training to be CIE certified. Currently, Interlink is certified to facilitate Modern Workplace, Security and Azure CIEs. In addition to these new services, we continue to improve and modernize all our offerings like strengthening our collaboration and cloud infrastructure services.
"Having the privilege to work with such a dedicated team of people, it meant a lot to be recognized for our efforts and energy we put towards our clients each day. All the finalists recognized were well deserved. It was wonderful to be a part of something as rewarding as IT in the Cincinnati area," said Interlink Account Manager, Vicki Vollmer.
Interlink looks forward to what the future holds for our team in terms of growth, improving our services, adding new services, and continuing to build and advance our company. To learn more about our services, company culture or how to become part of the team, check us out at www.interlink.com
(Left to Right) Interlink's Senior Account Manager Vicki Vollmer, President Matt Scherocman, and Senior Account Manager Sarah Bunt
Related Posts
Welcome to the Interlink Cloud Blog
Subscribe to our blog
By subscribing to the blog, you will be notified whenever a new blog post is created on the site.
All content provided on this blog is for informational purposes only. The owner of this blog makes no representations or warranties regarding the information from our partners or other external sources.