Developing Enterprise Applications with Azure
Application development is a key component for many company's long-term and short-term strategies. One of the biggest questions is, what platform do I develop on? Another is will that platform limit my salability and reachability to my customers? Microsoft's Azure platform supports any operating system, language, tool and framework; from Windows to Linux, SQL Server to Oracle, C# to Java. Not only that, but also, iOS, Android, .NET, Node.js, PHP, Python and Ruby.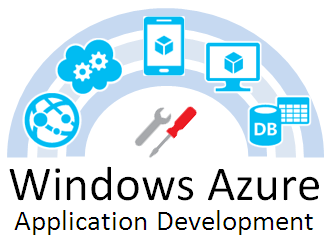 Finding tools and development platforms for which to develop on and in Azure is no small list as you can see. Why is that? Because developing is at the heart of what many companies are doing today to separate themselves from their competition. Apps on iOS, Android, tablets, mobile friendly web pages and then making them all sites that can be revenue producing too! From here companies can now market to their customers in real time about the things they are interested in. Today's customer has become accustomed to being "in touch" all the time and they want apps that can help them stay in touch, how they want and when they want. 80% of all apps downloaded are used only once and then deleted. Creating apps that are "sticky" is the goal of many companies today. Let's talk and see how Windows Azure can help your company create the next killer app in the market place!
For more information about Microsoft Azure check out the link here.

About the author
Matt Scherocman brings more than 15 years of experience in the information technology industry to Interlink. His experience includes both the system integrator and manufacturer sides of the business. During his time at the Microsoft Corporation he was responsible for all the Large Account Reseller (LAR) relationships in the four-state Heartland Area of Michigan, Ohio, Kentucky, and Tennessee. Prior to Microsoft, Scherocman led a Cincinnati -based IT consulting company to grow 5000% and become a Microsoft Worldwide Partner of the Year. He is actively involved in the strategic vision and operation decisions of the company including finance, selling strategy and marketing. Matt holds a Bachelor of Science in Business degree from Miami University and is a Certified Expert in Microsoft licensing including speaking engagements at both Microsoft's Worldwide Partner Conference and Channel Partner Summit. He is a frequent contributor to leading industry publications.
Related Posts
Welcome to the Interlink Cloud Blog
Subscribe to our blog
By subscribing to the blog, you will be notified whenever a new blog post is created on the site.
All content provided on this blog is for informational purposes only. The owner of this blog makes no representations or warranties regarding the information from our partners or other external sources.