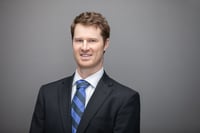 Jimmy Smogor


Mitigate risk for your environment by identifying the top 10 ransomware infection vectors and how to protect them!
___________________________
Ransomware Will Continue to Get Worse
Ransomware is a specific kind of malicious software used by cybercriminals to render data or systems inaccessible for extortion or ransom. In a standard ransomware attack, the cybercriminal achieves unauthorized access to a victim's network and installs the Ransomware in locations that typically have sensitive data. Then, they execute the attack and lock the files on that network – making them inaccessible to the victim until the ransom is paid.
Welcome to the Interlink Cloud Blog
Subscribe to our blog
By subscribing to the blog, you will be notified whenever a new blog post is created on the site.
All content provided on this blog is for informational purposes only. The owner of this blog makes no representations or warranties regarding the information from our partners or other external sources.