Get enterprise-grade user and admin controls to further secure your organization's environment.
Microsoft Office 365 is designed to help meet your organization's needs for content security and data usage compliance by setting up policies and enabling services that optimize those policies for the administration of Office 365 users.
---
Security Features
Office 365 security is a combination of key solutions found across Office 365 E3 and the complimentary to it, Office 365 E5 bundle. When used together, they build the foundation for a strong security posture that protects the data organizations utilize on a daily basis. If you're using Office 365 to be more productive, it's in your best interest to enable the security features found within Office 365 to ensure your organization's data remains protected. The security solutions to focus on are the following:
Physical Security Features for all 365 tenants:
24-hour monitoring of datacenters
Multi-factor authentication, including biometric scanning for datacenter access
Internal datacenter network is segregated from the external network
Role separation renders location of specific customer data unintelligible to the personnel that have physical access
Faulty drives and hardware are demagnetized and destroyed
Logical Security Features:
Internal Lockbox processes for a strictly supervised escalation process greatly limit human access to your data
Servers run only processes that are whitelisted, minimizing risk from malicious code
Dedicated threat management teams proactively anticipate, prevent, and mitigate malicious access
Port scanning, perimeter vulnerability scanning, and intrusion detection prevent or detect any malicious access
Data Security Features:
Encryption at rest protects your data on Microsoft servers
Encryption in transit with SSL (Security Sockets Layer) and TLS (Transport Layer Security) protects your data when it's transmitted between you and Microsoft
Threat management, security monitoring, and file/data integrity at the tenant level managed by Microsoft
Exchange Online Protection is used to protect against spam and malware to help protect your information and access to email
---
Office 365 Security and Compliance Center
Office 365 Security & Compliance Center manages compliance across Office 365. You can manage archive mailboxes, create eDiscovery cases, review auditing reports, and retention and deletion policies within Exchange Online, OneDrive, and SharePoint Online. You can also assign permissions to compliance managers in your organization, so they can access some or all the compliance features found in Security & Compliance Center.
Complimenting the security capabilities of Office 365 are the solutions found within the Enterprise Mobility and Security Suite (EMS). EMS provides management across users, devices, apps, and data and is packaged, like Office 365 is, into two offering bundles of E3 and E5 levels. This provides solutions to extend your enterprise mobility strategy the extra mile.
Now you can simplify your infrastructure with one platform for calling, conferencing, video, and sharing. Connect your teams with the experience they love in the Office applications they use every day. Office 365 E5 offers businesses access to Power BI Pro and Skype with Telephone Systems. All new capabilities combined with the just-released Office 2016 apps means there's never been a better time to get the most comprehensive Office 365 offering.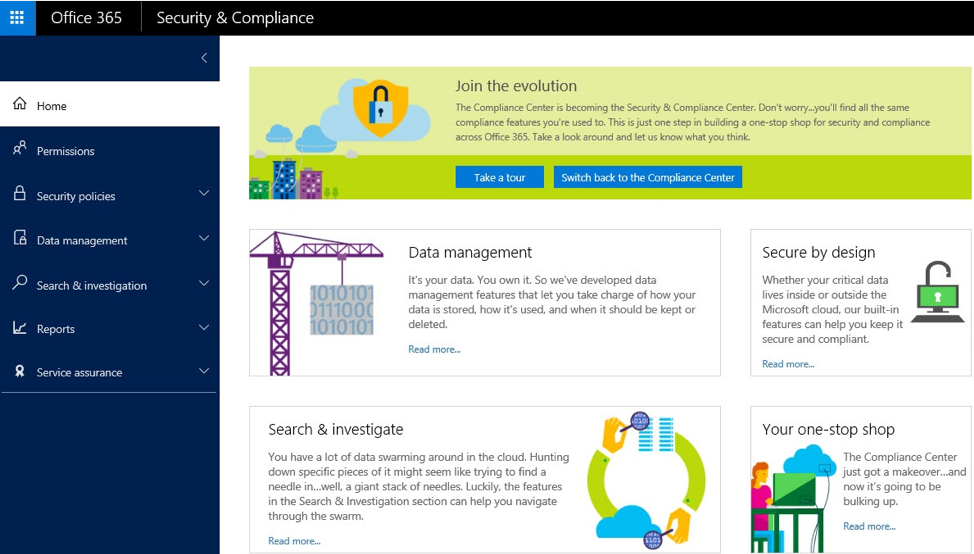 ---