On-Demand Webinar
Windows 365
Provision a New PC in Seconds with the Power of the Microsoft Cloud
Many organizations spend a great deal of effort and money managing their PC lifecycles.
Hosted on the Microsoft Cloud, Windows 365 enables organizations to quickly and easily provision a Windows instance that is accessible from any end-user device! This approach brings significant savings compared to traditional PC management.
In this on-demand webinar, Interlink's experts walk you through common Windows 365 use cases, key design principles, and management and security benefits. You'll learn how Microsoft has streamlined the deployment and management of Windows 365 in ways that make it a simple and secure solution for your end-users and applications.
If you're interested in learning more about Windows 365 - a powerful new technology that enables organizations to provide desktop-as-a-service to end-users – and how it can benefit your organization, view this webinar today!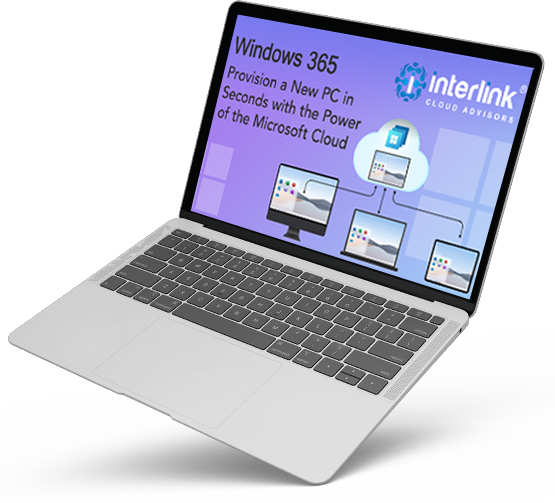 FILL OUT THE FORM

TO WATCH THIS INFORMATION-PACKED WEBINAR & DOWNLOAD THE SLIDE DECK.