On-Demand Webinar | 7 Myths of Why Not to Move to the Cloud
Presented by Matt Scherocman & Mike Wilson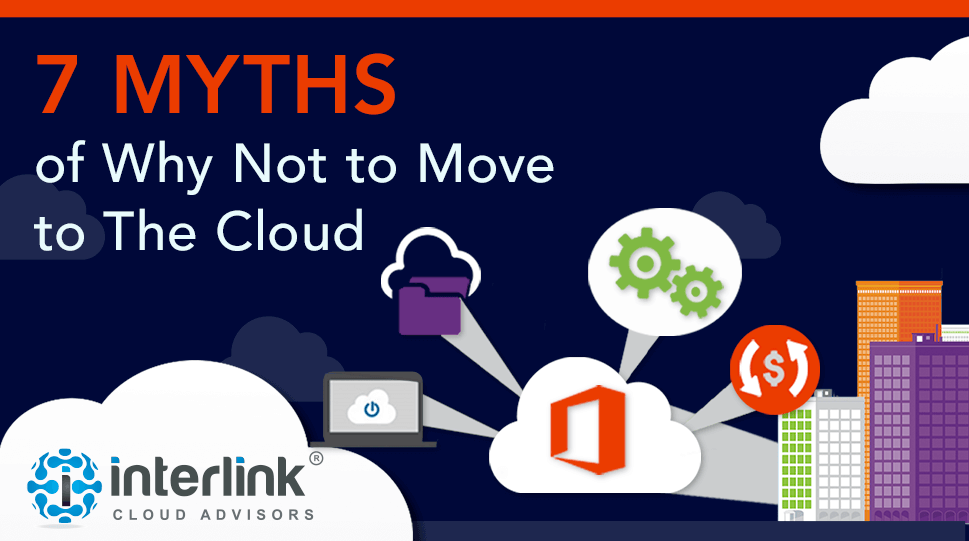 7 Myths Covered
The Cloud is Less Secure
The Cloud is Not Used in My Industry
The Cloud is Less Reliable
The Cloud is Not Compliant
The Cloud is More Expensive
The Cloud is All or Nothing
The Cloud is Too Much Effort
If you have not yet moved to the cloud, this on-demand event will provide you with a plethora of knowledge around migrating to Office 365.
Register now to view the webinar & slide deck.
VIEW WEBINAR & SLIDES
There are many myths around moving to the cloud...
We've heard everything from "The cloud is not secure", to "I'm not ready to move everything to the cloud."
To clear up any misconceptions and provide you with the truth, Interlink Cloud Advisors offers an on-demand webinar that walks you through seven popular myths on migrating to the cloud.
As a Microsoft Gold partner, Interlink has moved over hundreds of thousands of users and thousands of companies to Office 365, so we have pretty extensive knowledge on the topic. In this webinar, we'll share this knowledge on best practices and things to avoid.
Register now to instantly watch this information-packed webinar and download the slide deck.