On-Demand Webinar | Taking Your Information Security to the Next Level
Presented by Matt Scherocman, Mike Wilson & Jimmy Smogor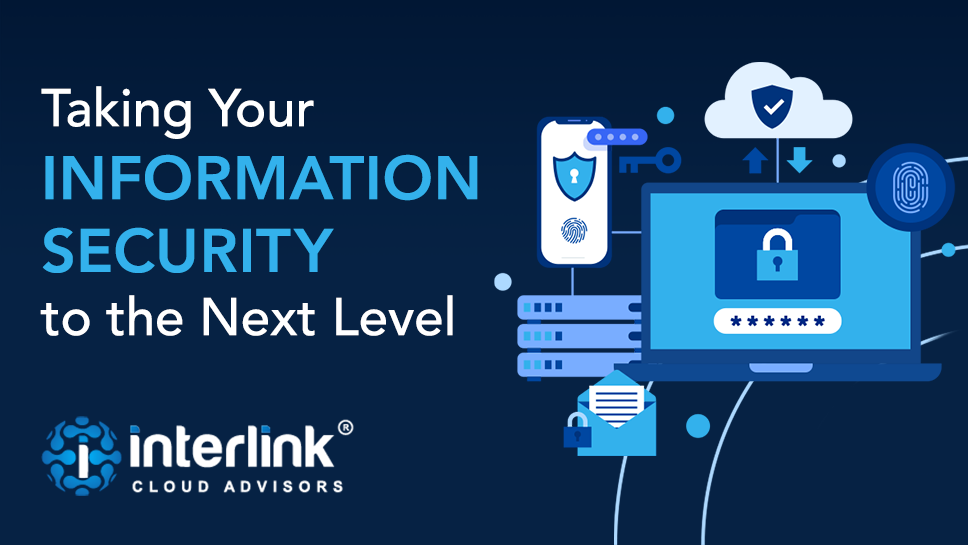 After this online event, you'll have a good understanding of:
Microsoft's integrated threat protection platforms for cloud and on-premise
Windows Information Protection
Microsoft's unique and powerful approach to endpoint data loss prevention
Best practices for security management techniques
And more!!!
If you want to see what's next for the security of your business, view this webinar and slide deck today.
VIEW WEBINAR & SLIDES
Security is a process of continuous improvement…
If you are staying in place, that means you're falling behind. Once organizations have the basics out of the way, how do you figure out what's next for the security of your business?
In this on-demand webinar, Interlink's experts present a security framework that will help you understand how your security posture compares to similar organizations. From there you'll learn the tools and strategies to take your information security to the next level.
After viewing the webinar and slides, you'll have a good idea of how to implement an in-depth defense strategy for threat protection and manage information security from cloud to on-premise across all your end-user devices.
Register now to instantly watch this information-packed webinar and download the slide deck.