On-Demand Webinar | Running SQL in Azure: The Pros and the Cons
Presented by Mike Wilson & Ken Kruthaup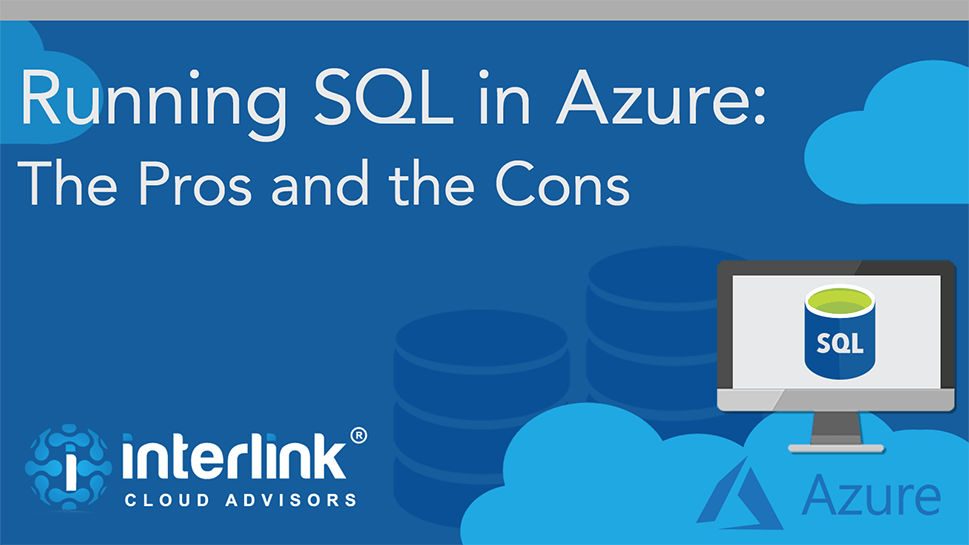 Just a few of the options covered include:
PaaS vs IaaS SQL
PaaS Managed vs Single Database vs Elastic Pools
Redundancy & High Availability
Compute - DTU vs Core Usage
As a special bonus, our licensing expert also shows you how to navigate licensing options and take advantage of discounts like Hybrid Use Benefits (HUB) and Reserved Instances. Plus, you'll learn how to ensure that you don't get unexpected charges when using the service.
Watch the on-demand webinar and download the slides today if you are thinking about running SQL in Azure.
VIEW WEBINAR & SLIDES
Azure has multiple benefits that allow you to leverage SQL Server technology...
One benefit is that it is available across physical on-premises machines, private cloud environments, third-party hosted private cloud environments, and the public cloud. With so many different options, your organization may need guidance on choosing the best scenario for your needs.
In this on-demand webinar, Interlink Cloud Advisors walks you through the different options of running SQL in Azure or a hybrid solution. We also show you how to choose the best options in different scenarios including high availability, scalability, and platform.
Register now to instantly watch this information-packed webinar and download the slide deck.