On-Demand Webinar|Modern Device Management
Keys to Saving Time & Protecting Your Data
Mobile device management solutions are becoming increasingly necessary to enterprise-level businesses because mobile devices have become such an integral part of the business world.
If mobile devices are not effectively managed, security threats and other complications can arise and severely impact your organization.
In this on-demand event, Interlink's experts explain the importance of modern, cloud-based device management in today's cybersecurity era. You'll also hear how to keep your data safe and protected while saving time by fully managing PCs and mobile devices from a single pane of glass.
Fill the form out below if you want to learn about modern device management or how it can be done more effectively.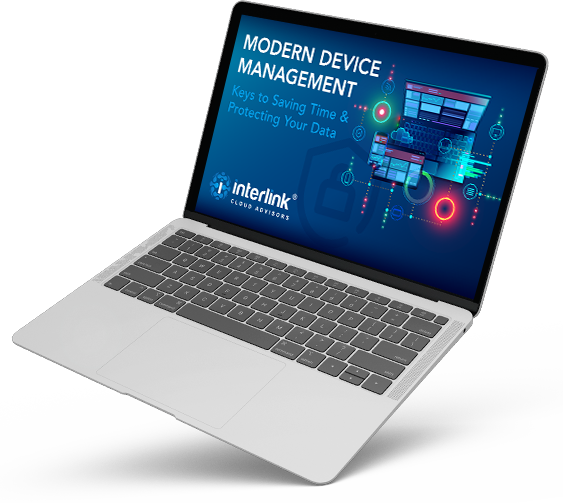 FILL OUT THE FORM

TO WATCH THIS INFORMATION-PACKED WEBINAR & DOWNLOAD THE SLIDE DECK.