On-Demand Webinar | Modern Collaboration with Microsoft Teams
Co-Presented by Matt Scherocman, Aaron Seals & Robert Gates (Technical Architect from Microsoft)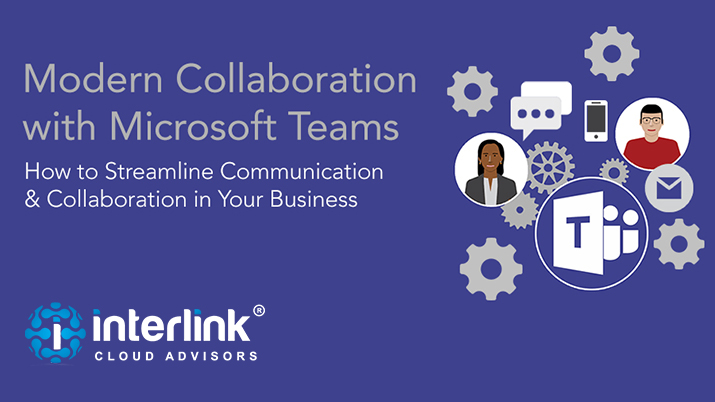 After this online event, you will have a firm understanding of:
What Teams is and how clients are using it successfully
Integration capabilities and features of Teams
Future Roadmap of Teams
Teams Live Events capabilities
And more...
Plus, you'll get to see a demo of Microsoft Teams in a corporate environment that includes cool new features!
Watch the webinar & download the slides now to learn how your company can improve modern collaboration with Teams.
VIEW WEBINAR & SLIDES
Is it a constant struggle to effectively communicate with your team members?
Do you also find it hard to keep tasks on track and delegate who does what? Have you ever wondered who should be copied on a communication and who shouldn't? Microsoft Teams may be the answer!
With Teams, you can communicate in the moment and keep everyone in the know! The application lets you stay connected with chat, calls, and meetings within your business and tailors your workspace to include key services, explore data and get updates from the products your employees use every day!
In a special on-demand event, Microsoft and Interlink Cloud Advisors have an in-depth discussion on Microsoft Teams. After watching this webinar, you'll get a good grasp on the capabilities of Teams, how it integrates with other Office 365 workloads, and how it can help with collaboration in your organization. You'll also see the Teams roadmap, future changes, and improvements.
Register now to instantly watch this information-packed webinar and download the slide deck.