On-Demand Webinar
Microsoft Teams Voice
Top 5 Reasons to Now Consider Teams Voice in a Hybrid World
Microsoft Teams Voice is transforming the way end-users work in a hybrid world.
Microsoft Teams Voice is how many organizations are modernizing their communications in a central hub. Teams brings all communications features, including Messaging, Meetings, Calling, and Collaboration, into a single client interface, so your team members can stay productive and collaborate more efficiently from anywhere.
In this highly requested, on-demand event, Interlink's Voice experts provide an in-depth overview of Teams Voice capabilities and how your organization can get the most out of it.
If you are looking to streamline your organization's communications by enabling end-users with the power of Teams Voice, you'll want to watch this webinar.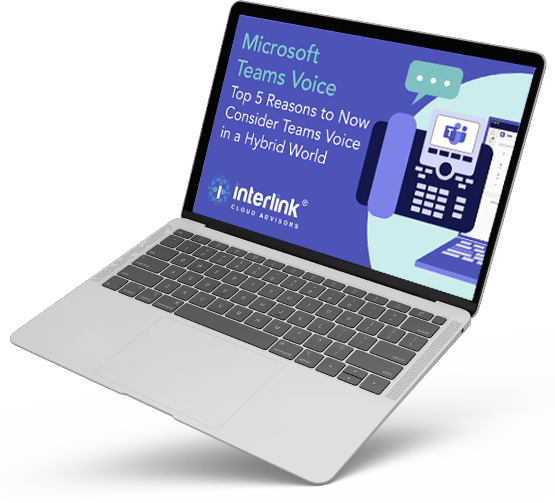 FILL OUT THE FORM

TO WATCH THIS INFORMATION-PACKED WEBINAR & DOWNLOAD THE SLIDE DECK.