On-Demand Webinar|Empower Enterprise Mobility & Protect Your Intellectual Property
Co-Presented by Matt Scherocman & Jason Wingert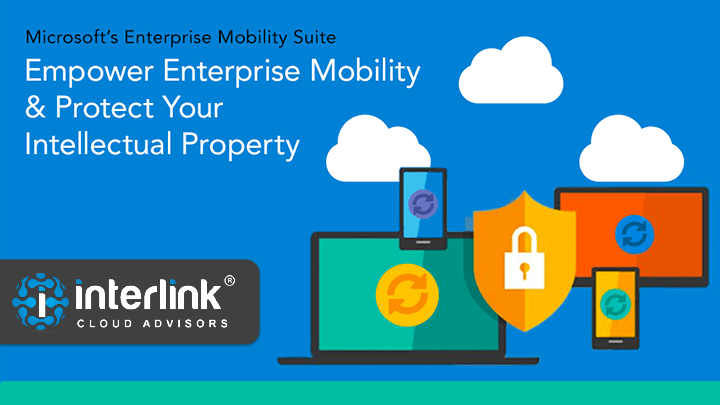 WHAT YOU'LL LEARN
GET A FULL OVERVIEW OF THE ENTERPRISE MOBILITY SUITE, INCLUDING DEMOS OF:
Intune
Azure AD Premium: SSO, MFA, Reporting
Advanced Threat Analytics
Rights Management
Also covered is funding possibilities and how you can get get Microsoft to pay for your project (not all companies meet the requirements).
VIEW WEBINAR & SLIDES
THE USE OF MOBILE DEVICES AND CLOUD APPLICATIONS IN THE ENTERPRISE ENVIRONMENT CONTINUES TO HAVE AN OVERWHELMING IMPACT ON HOW PEOPLE WORK.
In this on-demand event, Microsoft Heartland Area Partner of the Year - Interlink Cloud Advisors showcases the security features of Microsoft's Enterprise Mobility Suite and demonstrates why it is the most cost effective tool set for protecting your company's valuable intellectual property.