Looking to obtain a greater understanding of the compliance features of Microsoft 365?
Our workshop provides an integrated approach to compliance and will help you:
Identify top compliance priorities for your specific environment
Developing long-term recommendations for compliance strategy
Understand how you can utilize Microsoft's integrated compliance tools and services to mitigate risk
---
Microsoft 365 Compliance Overview
Half-Day Workshop Covering:
Microsoft 365 Compliance Center
Content Preservation & Retention Policies
Azure Information Protection (Rights Management)
Information Classification and Governance
Records Management
Insider Risk Management
Data Encryption Capabilities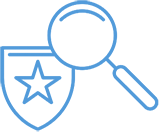 Environment Review
Review and Discuss:
Existing Tenant & Microsoft Licensing
Client's Regulatory Compliance Requirements
Client's Contractual Compliance Requirements
Client's Sensitive Data & Intellectual Property Compliance Requirements

Policy Options & Configuration
Review and Discuss:
Classification Options - Manual vs. Automated vs. Machine Learning
Customization Options
Policy Enforcement, Monitoring & Alerting
Response Actions for Violations

ASK US HOW TO GET THIS ENGAGEMENT FUNDED BY MICROSOFT!
Inquire About Our Workshop & See If You Qualify for Microsoft Funding
The Interlink Advantage
Provides expertise around Microsoft Compliance Tools
Develops a roadmap to achieve compliance with identified standards
Configures and deploy security tools and policies
Helps organizations take advantage of new state laws like the Ohio Data Protection Act, which provide clients a legal defense in the event of a security or data loss incident
Learn more at www.interlink.com