Do you need to invest in better security without overspending?
Keeping your company compliant and secure should be a top priority. Have you been holding back on updating your security solutions with the fear of going over budget? Are you looking for ways to cut costs while still getting the best security has to offer? This webinar can help!
On February 19th, join Interlink Cloud Advisors for an in-depth discussion on best security recommendations - on a budget - and explore Microsoft's new security and compliance bundles that will save you $$$.
In this online event, you'll get an idea of how to ensure your business is safe, secure and compliant without breaking the bank. Plus, we'll provide recommendations and solutions to help you keep up with security, while on a tight budget.
After this event, you will have a firm understanding of:
Security Solutions
Microsoft's new Security & Compliance Bundles
How to be Secure and Still Cut Costs
Save your seat today if you have ANY questions about Microsoft's Security & Compliance bundles.
_____________________________________________________________
WEBINAR INFO

Date: February 19, 2019
Time: 10:00 AM - 11:00 AM EST
NO COST TO ATTEND
PRESENTERS: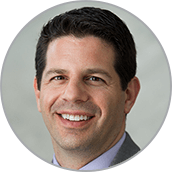 Matt Scherocman
President | Interlink Cloud Advisors
Mike Wilson
VP & Managing Consultant | Interlink Cloud Advisors
Kirk Terrell
Senior Consultant, Interlink Cloud Advisors