Versionless software is software that is always up to date with incremental improvements. Microsoft has flipped the coin. Clients used to have to wait for functionality to be available in the cloud. Now the cloud gets the functionality first and on premise comes later. This change is tremendous for clients. The number one obstacle that clients have told me to utilizing new software is the deployment. Now in the cloud, Microsoft takes care of that deployment and keeps the product up to date. From the slides you can see their commitment to the cloud and how much functionality is being released on a regular basis. The 2013 graphic was produced in the late summer time frame so it doesn't include new functionality like encryption included in the E3 plans that came out later in the year.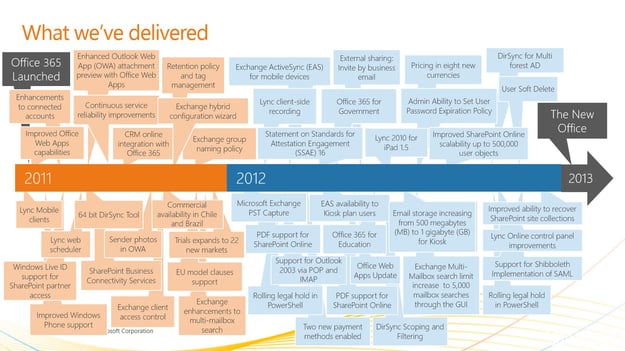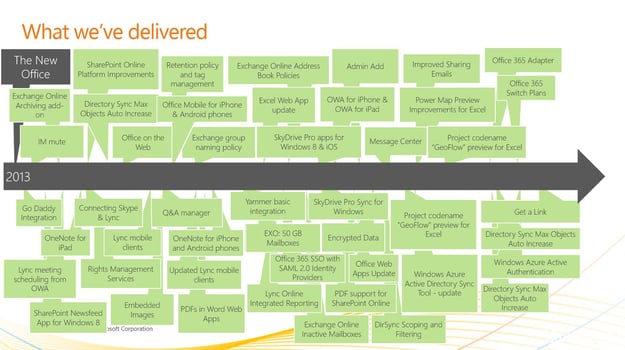 This posting is provided "AS IS" with no warranties, and confers no rights.
Related Posts
Welcome to the Interlink Cloud Blog
Subscribe to our blog
By subscribing to the blog, you will be notified whenever a new blog post is created on the site.
All content provided on this blog is for informational purposes only. The owner of this blog makes no representations or warranties regarding the information from our partners or other external sources.