Sway
Sway is now rolling out to users with full features and capabilities.

In October 2014, Microsoft introduced a new way for consumers to share their ideas utilizing a number of multimedia outlets. Sway allows for the compiling of videos, pictures, Tweets, and more in polished reports and presentations – all in an interactive way.
Check out this Sway we put together on the new offerings of Office 365!
Sway can be used across many different industries and businesses – even in education.
Newsletters

Marketing plans/campaigns

Proposals and sales pitches

Project plans/updates

Brochures/digital fliers

Weekly/monthly/quarterly/annual reports

Training manuals
Sway vs. PowerPoint
Fluid. Better movement from slide to slide that gives a more unified flow in the presentation.

Embed. Add Tweets, Videos, other Sways and more directly into the presentation simply and without having to interrupt the movement.

Upload. Word, PowerPoint, and PDFs can be uploaded and formatted automatically into Sway saving time and energy re-entering all of the content.

Explore. Deeper options to navigate with horizontal and vertical movements. Possible integration of vertical movement within a horizontal format.

Publish. Created and shared easily on the web with co-authoring capabilities.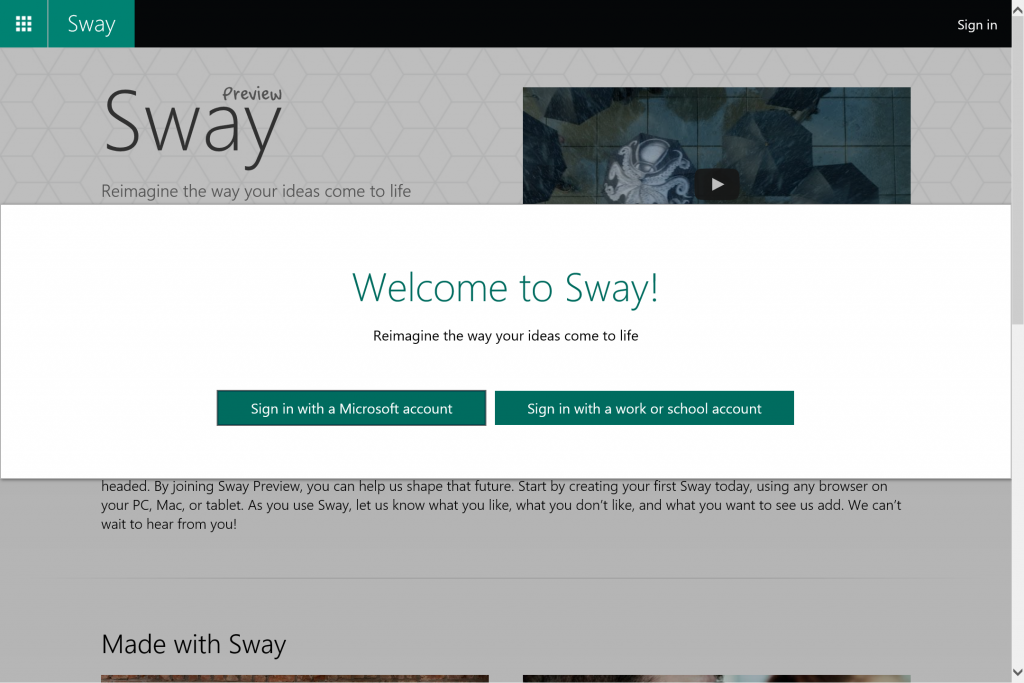 Sway will support Office 365 work and school credentials, meaning all qualified Office 365 for business or education subscribers can start utilizing Sway too. Both Sway on the web and the next Sway for iPhone update will support logging in with Office 365 work or school accounts.
Look for an article on Sway- Tips and Tricks coming soon.
If you want to know about the new Office 365 products, features and updates, contact us here.
About the author
At Interlink, Sarah serves as the Operations Manager as well as a Senior Director of Client Engagement working with a broad spectrum of clients across Ohio, Kentucky and Tennessee, focusing in Cincinnati and Kentucky. She has a decade of experience in Office 365 Migrations, managed services, vendor relationships and product hardware quoting and purchasing. She is responsible for overseeing Microsoft partner relationships and strives to build meaningful, positive relationships with our clients.
Related Posts
Welcome to the Interlink Cloud Blog
Subscribe to our blog
By subscribing to the blog, you will be notified whenever a new blog post is created on the site.
All content provided on this blog is for informational purposes only. The owner of this blog makes no representations or warranties regarding the information from our partners or other external sources.