Are you looking to simplify your security operations with one simple solution?
Azure Sentinel is the answer.
With more sophisticated attacks, high volumes of alerts, long resolution timeframes, and unnoticed threats, IT security can be challenging. Azure Sentinel's intelligent security analytics simplifies your security needs and enables you to easily:
Collect data across your enterprise
Analyze and detect threats quickly
Investigate and hunt for suspicious activities
Automate common tasks and threat response
In this exclusive on-demand webinar, Interlink covers Microsoft's Azure Sentinel and shows you just how easy it is to collect security data across your entire organization from devices and users to apps and servers on any cloud.
After viewing the webinar & slides, you'll have a good understanding of:
The Microsoft Security Story
An Overview of SIEM
How Azure Sentinel Fits In
Support Options
Licensing & Funding Options
Azure Sentinel Capabilities (shows a demo of the solution)
If you are looking to learn about the value Azure Sentinel and how this cloud-native solution is reinventing SIEM for the modern world, view the webinar & slides today.
PRESENTER DETAILS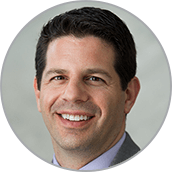 Matt Scherocman
President | Interlink Cloud Advisors
Mark Dreyer
Senior Consultant | Interlink Cloud Advisors
Kirk Terrell
Senior Consultant, Interlink Cloud Advisors