Skype for Business Server Licensing – A Hidden Gem
As we are working with clients on deploying Lync in their environment, there can be a number of different server roles engaged. These can include conferencing servers, monitoring servers, front end, back end, and mediation servers. One advantage of deploying Lync is that the current licensing rules allow for these additional software roles to be run without purchasing additional server licenses. One suggestion, buy the Enterprise version to give yourself the most flexibility.
From Microsoft's Product Use Rights Guide:
Running Instances of the Additional Software. You may run or otherwise use any number of instances of the additional software listed in the table below in physical or virtual OSEs on any number of devices. You may use those instances only with the server software. Use of any instance with the server software may be indirect, through other additional software, or direct.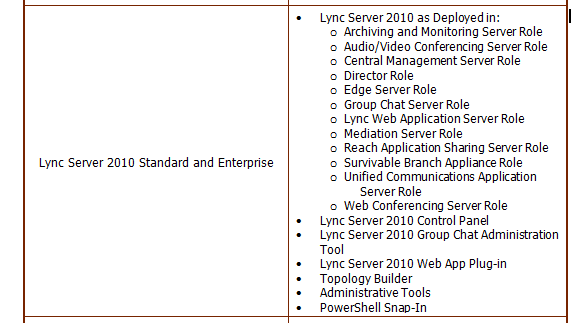 Related Posts
Welcome to the Interlink Cloud Blog
Subscribe to our blog
By subscribing to the blog, you will be notified whenever a new blog post is created on the site.
All content provided on this blog is for informational purposes only. The owner of this blog makes no representations or warranties regarding the information from our partners or other external sources.