OneNote for iPhone Updates: Making Easy Access Easier
OneNote was rolled out for iPhone and Android to offer quick access to your notes, no matter where in the world you are. As such, the goal is to keep things efficient and accessible, and Microsoft does just that with regular updates. The most recent updates to OneNote for iPhone include two features that offer more assistance to users on the go.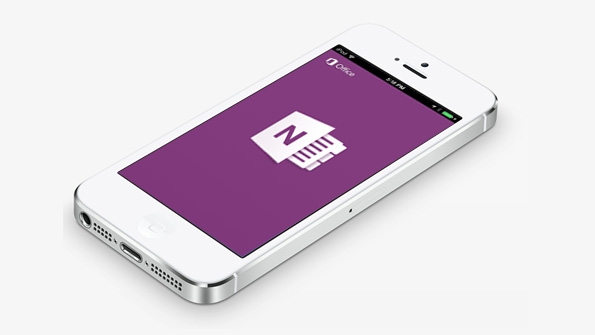 Notification Center Widget
The new Notification Center includes a widget from OneNote. A widget is a component of an application that allows users to perform functions or access services, such as the social media widgets on smart phones and tablets that allow instant posting from the widget rather than having to open the application. iPhone users with the latest version of OneNote that are running iOS8 on their smartphones and tablets can utilize this widget, which can be enabled in the Notification Center, providing instant access to notes, lists, and other OneNote posts.
The iOS Notification Center allows users to have quick access to information and actions outside of applications, which saves time and effort, including the OneNote Today widget. This tool is designed to include all of the features that users need on a single screen such as recent notes, buttons for adding notes, photos, or lists, and today's date with a click/scroll option to access tomorrow's notes. Users can click on "Note" to create a new note, "photo" to launch the Office Lens application, and "list" to create a new list page.
To add this widget, iPhone users simply need to download the latest version of OneNote from the AppStore. Once that's done, users can visit the Notification Center to enable the widget, drag it to the top of the list, and utilize the feature anytime.
Anywhere Access
In addition to the widget, OneNote now also offers enhanced access from anywhere. Using OneNote on multiple devices is easier than ever with the new update that syncs all Recent Notes across devices. Essentially, this will show users their most recently edited notes, regardless of the device the note was edited on or the device being used to access the OneNote app. Users can simply pick up their iPhone and access all notes from their desktop, tablet, or other devices instantly, and in the same order on every device.
Microsoft is always looking for small ways to make big improvements in accessibility and these new additions to OneNote for iPhone is just another example of this. To read more about these updates and how to utilize them,click here.
Related Posts
Welcome to the Interlink Cloud Blog
Subscribe to our blog
By subscribing to the blog, you will be notified whenever a new blog post is created on the site.
All content provided on this blog is for informational purposes only. The owner of this blog makes no representations or warranties regarding the information from our partners or other external sources.