Interlink | A Recognized Finalist For the 2018 Cincinnati Business Courier's Best Places To Work Award
Here at Interlink, we strive to make the workplace feel like home. We owe our success to the talented people who make up our team, so it's important for them to feel appreciated and feel like family. Therefore, we are proud to have been recognized as a finalist for this year's Cincinnati Business Courier's Best Places to Work award. This award recognizes companies across the Greater Cincinnati area who maintain the most engaged workforces based on team efficiency, work recognition, and benefits
Our team is made up of dedicated employees across Ohio, Michigan, Kentucky and Tennessee. Interlink's values the focused, flexible and fun environment that we have in our office. With a "family-first" attitude, Interlink combines work and fun for the best outcome. We plan monthly team outings that include, but are not limited to: happy hours, sporting events, volunteering, team building exercises, and laser tag. Most recently, on September 6th, we all ventured out to Camp Friedlander to do some team building exercises through ropes course. These exercises were challenging, but also helped us grow as a team by improving our communication skills. It was great to see the entire team supporting and motivating one another.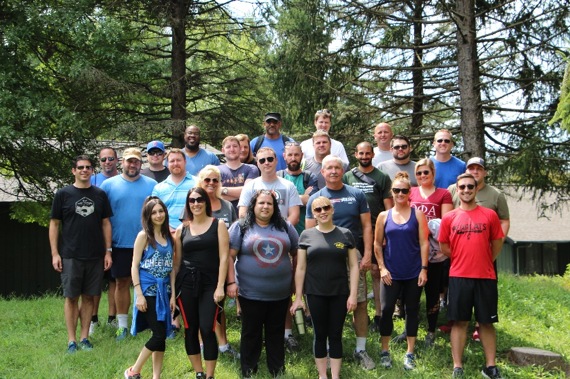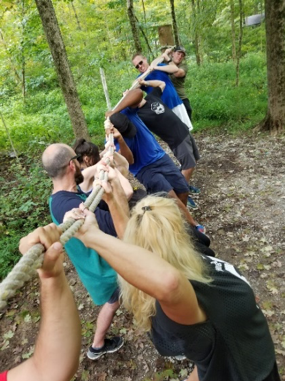 At Interlink, everyone's input is valued and their voice is heard because we know the importance of teamwork and growing together. Plus, every employee has a bonus plan associated with the profitability of the company. Therefore, everyone can celebrate our success.
"I'm grateful and humbled to work with such a talented set of team members," says Interlink President, Matt Scherocman. "It is the employees who make Interlink one of the best places to work each and every day!"
Interlink looks forward to the future as we continue to grow as a company and as a team. To learn more about our company culture or how to become part of the team check us out here.
Related Posts
Welcome to the Interlink Cloud Blog
Subscribe to our blog
By subscribing to the blog, you will be notified whenever a new blog post is created on the site.
All content provided on this blog is for informational purposes only. The owner of this blog makes no representations or warranties regarding the information from our partners or other external sources.