Top 5 Reasons You Should NOT Use Cloud Storage
The value and benefits of cloud storage are so clear and compelling that I have found it difficult to understand why a business would choose not to embrace the cloud as a means of solving file sprawl. In the past, cloud fear was a major obstacle, but this is no longer the case. So I tried to put myself in the shoes of a change-averse enterprise to better understand their thinking. The result is a list of the top five reasons you should not move files to the cloud.
1. You love running big hardware datacenters.
We are all still kids at heart and a massive datacenter is essentially a giant playroom filled with very expensive and complex toys.
These toys, otherwise known as servers, do not take care of themselves. You get to oversee the maintenance of both the datacenter as a whole and the actual hardware. Heating, cooling, electricity, disaster planning – that's all yours. As time goes by and your employees and applications generate more and larger files, this hardware will start to run out of capacity.
But don't worry about consolidating your data center. You can always buy a whole new set of big, shiny, expensive servers when you need more space. This makes your storage environment more complex.
And don't forget the budget planning that goes along with it – what's not to love about complex financial spreadsheets?
2. Migrations are a joy!
Speaking of fun, who enjoys a good migration?
Nothing is more thrilling than sitting at your workstation and managing the movement of files from one storage volume to another. No matter which solution you have in place, migrations can be very complex affairs. And IT professionals love nothing more than performing challenging, pull-out-your-hair tasks on nights and weekends when all their friends and families are doing normal activities (e.g. having a life).
Don't worry, you will not be going through this misery alone. You get to interact with your peers when they call you about the inevitable permissions problems that keep them from their data. Then you can be a hero and solve the problem they blamed you for in the first place.
3. You have no need for backups.
Your users may have lost access to their files before.
Maybe they deleted a document they needed, or suddenly wanted an old project back. But you know that files are files. Your users can always create new ones. In fact, you and your colleagues have been wondering whether it's necessary to protect company files at all. Sure, you may have heard about how the cloud can eliminate the need for backup, generating significant cost savings and improving protection, but why not just leave everything to chance instead?
Writing to tape is the Russian roulette of the IT world. So go ahead, scrap protection, and inject a little do-or-die drama into your work place.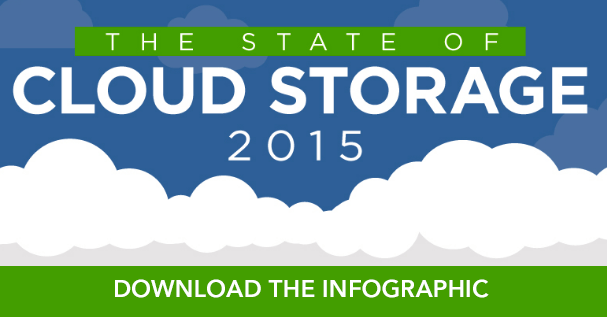 4. Your users work only at their desk.
Employees are constantly on the go. They need access to their files from any device or location. The right enterprise cloud storage solution makes this possible.
But when you don't use cloud storage, you're operating as though your employees work only at their desks. In fact, they never:
Go home at night
Visit clients
Work in conference rooms, common areas or off-site
Travel for business
You might as well shut your servers down at night while you're at it.
5. None of your employees collaborate on work.
This especially gets complicated with users in different branches or those working remotely. When collaborating, users will need to access the same files that others are also working on. But in a company without cloud sharing, these collaborations are intensely more difficult, stressful and time-consuming.
On those rare occasions when a project requires the input of an employee who works in a different region, the standard operating procedure is to charter a jet, fly that person into the office for a few hours, then whisk them back again. If something comes up the next day, and that employee's input is needed again, there are always more jets.
Personally, I still think cloud storage makes more sense, and Cloud NAS in particular, but this has been a helpful exercise for me. I am starting to understand why companies choose to avoid moving files to the cloud. That said, if you are the sort who would rather avoid migrations, reduce your dependence on expensive hardware, enhance protection and extend file access, you might want to take 90 seconds to watch this quick video on our complete storage solution leveraging the cloud.
---
Nasuni is a partner of Interlink. If you need help with a cloud storage solution, Interlink can help - contact us today.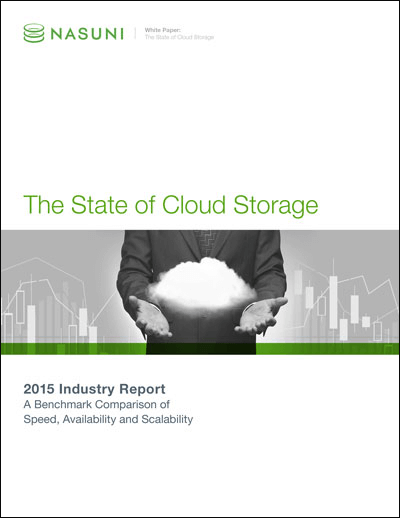 Download this white paper to receive your copy of the The State of Cloud Storage in 2015.
Related Posts
Welcome to the Interlink Cloud Blog
Subscribe to our blog
By subscribing to the blog, you will be notified whenever a new blog post is created on the site.
All content provided on this blog is for informational purposes only. The owner of this blog makes no representations or warranties regarding the information from our partners or other external sources.