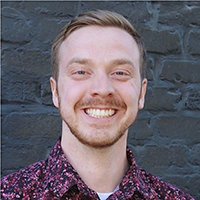 Chase Jeffries​​
Chase Jeffries is the Marketing Manager at Interlink Cloud Advisors. He brings over five years of B2B marketing experience across a wide array of industries to the team, along with a degree in marketing and international business from the University of Cincinnati. When he isn't directing marketing efforts at Interlink, you can usually find Chase writing music with his rock band or drinking too much coffee.


Inc. 5000 List of Fastest-Growing Private Companies | Interlink Cloud Advisors Included for the Fourth Year in a Row
By constantly helping clients take full advantage of their Cloud technologies, Interlink Cloud Advisors has continued our consistent growth – despite economic challenges - ranking No. 3440 on the 2022 Inc. 5000 list.
Welcome to the Interlink Cloud Blog
Subscribe to our blog
By subscribing to the blog, you will be notified whenever a new blog post is created on the site.
All content provided on this blog is for informational purposes only. The owner of this blog makes no representations or warranties regarding the information from our partners or other external sources.