MAY 31, 2018 @ 10:00 AM EST
---
Is your company compliant & secure?
In the dangerous digital world of unpredictable threats, intelligent cybersecurity and compliancy with regulations like GDPR are critical. Microsoft offers multiple cybersecurity solutions in a wide variety of bundles, some of which overlap with one another, but navigating which ones are right for your business can be overwhelming.
Join Interlink and Microsoft on May 31, 2018 for an informative online Executive Security Briefing that explains the layered options to better protect your user identities, digital assets, and data.
During this webinar, you will learn about:
What your peers are doing for security and compliance
Microsoft's overall security vision and story
Reducing the impact of phishing attacks
Microsoft's new Threat Intelligence offering
Different options and bundles available
What works and what doesn't
We'll also cover what protections other companies are actually deploying and the best practices with which to do so.
If you want to understand Microsoft's maze of cybersecurity offerings - many of which you may already own – save your seat for this exclusive webinar!
---
WEBINAR INFORMATION
Date: May 31, 2018
Time: 10:00 - 11:00 AM EST
Free to Attend
>>Register Now
PRESENTERS: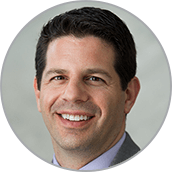 Matt Scherocman
President | Interlink Cloud Advisors

Mike Wilson
VP & Managing Consultant | Interlink Cloud Advisors